ucl led & plug mold- peke and others
Peke asked about the UCL and plug mold
The lights are GMLighting Larc3 LED dimmable -so yes they are hard wired. We needed to use a transformer for the lights. The lights are white but dim nicely and are 3000K
Initially, we had them flush against the trim - but we had shadows and Sparky moved them back about an inch so the lights are centered 1.5 inches from the trim
The plug mold came from Sparky aka electrician. They are standard GFCI strips and GC built a 45+/- strip to mount them.
I think you can see the a bit of the 45 degree angle strip if you look closely.
Sparky also used "conduit" to hide the wires as well.
I didn't like the industrial look of the angle plug mold that I saw. My only regret - I left a couple plugs in the backsplash.
Note the trim hides the lights completely (except for one bridge due to a cold air return in the wall - but only kids or shorter peeps will notice it)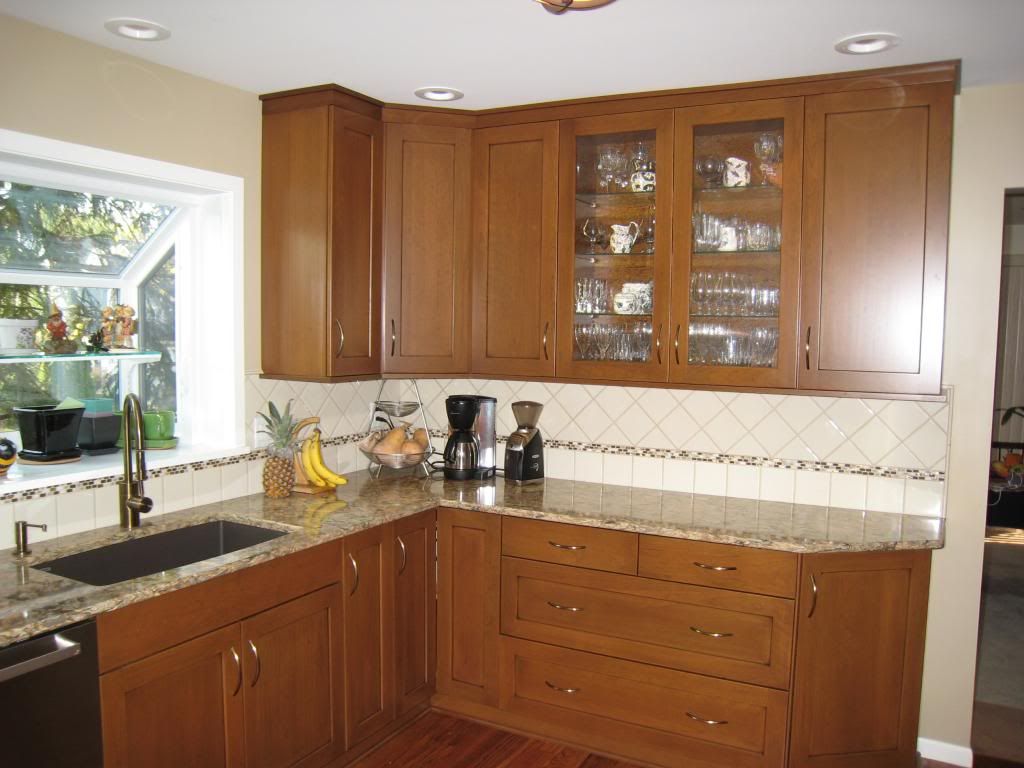 For the lighting in the glass cabinet - we used Kimberly triple bright LED tape light with a dimmer. It was supposed to be single bright but it was backordered, so they gave us the triple bright at the same price.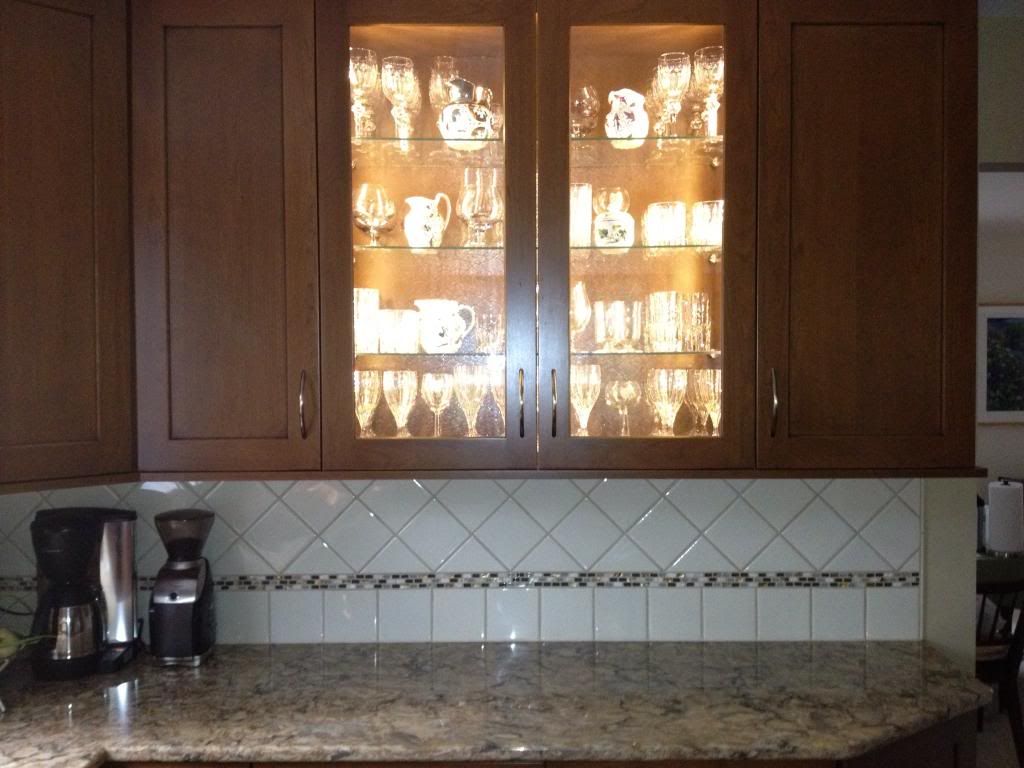 The last of our LED lights are in the sunroom - we used Kimberly triple bright tape lights in this area also.
For the rest of the kitchen, we used 5 inch cans with Cooper LED kits and Lutron dimmers. The incandescent lighting is by Hubbardton Forge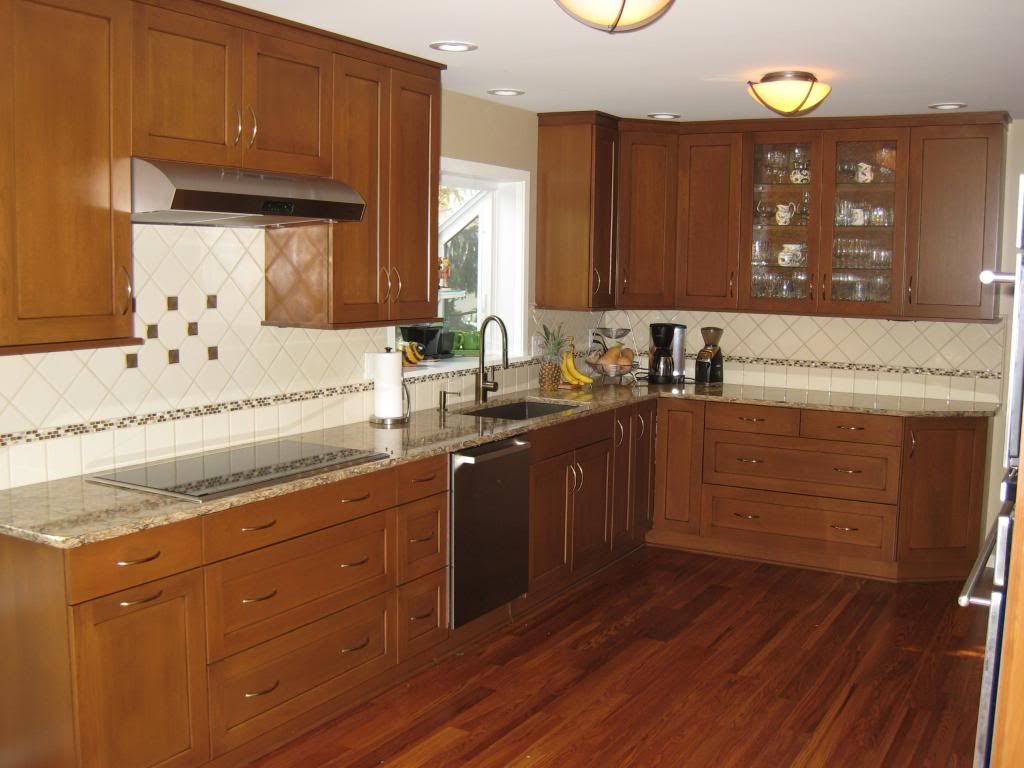 Sorry this image is no longer available.