Need help finalizing wall
I am going back and forth between choice of uppers.
am struggling with the end cabinets on the sink/stove wall. Since I only have 39" to spare after the sink,dishwasher,stove goes in, I've figured one 21" and one 18" would be best. But that leaves me with a 15" tall cabinet at one end (which might seem very skinny)( + 2 " for filler). I'll end up with two 21" cupboards surrounding the range???? Too wide??. Will the variations of cupboard sizes be noticable..
Is there any other configuration of uppers that might work better.
Or should I use a 24" + 15" lowers...
I am going crazy with this wall...
I do like extra space above sink... We have not picked cupboard above stove yet as we need to choose hood.
Any ideas are appreciated.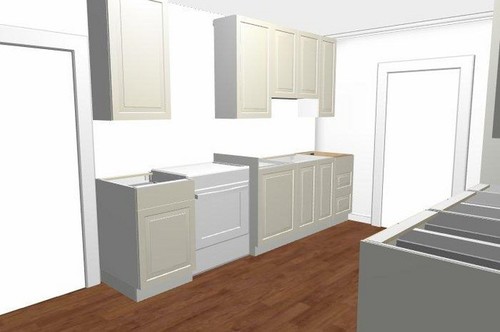 Here is a link that might be useful: Ikea planner