Do we really need all these shut-off valves?
fivefootzero
April 1, 2008
We finally got the vanity out of our small master bathroom and found these shut off valves behind it. They are on the right side wall with the red handles. One is for the toilet (which by the way has it's own already) and one is for the shower which is on the extreme right in the photo.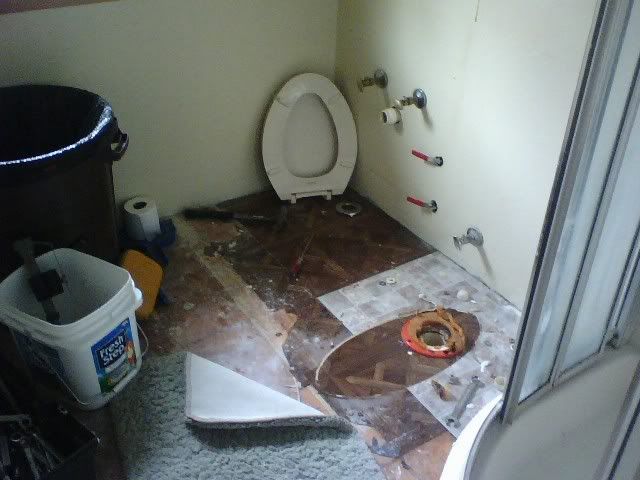 My worry is that my vanity will expose these valves. I bought a washstand-style vanity similar to this one.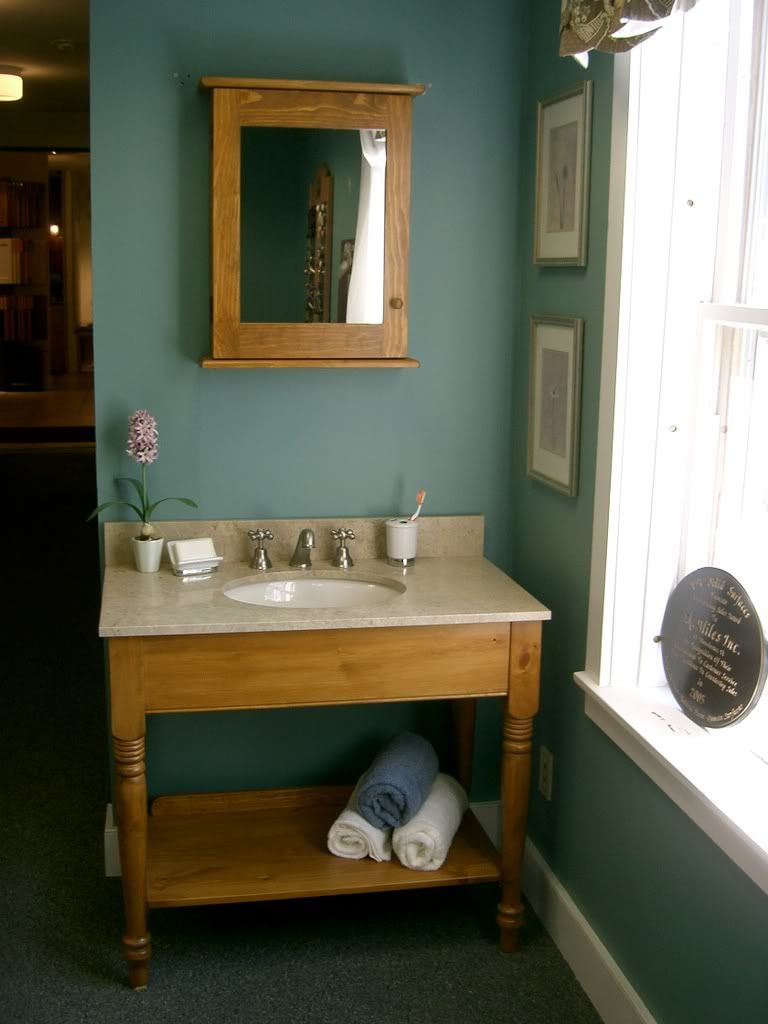 Thanks for any advice. I'm posting on the plumbing board just in case they have any suggestions as well.