Anyone do modern flat roman shades ABOVE the window casing? Pic!
moremoremore
March 29, 2009
Oye. So I'm back and forth about drapes. I love the open clean look with just white wood blinds...but it does feel unfinished. I bought beige and brown color block drapes from West Elm to hang only on the outside of my windows but thought that a nice chocolate brown valance would look ok. I'm worried about closing off and adding clutter to the windows on either side of the TV unit and ESPECIALLY the one right next to the fire place...BUT I don't want fru-fru valances. I want them to be clean and modern. I also can't inside mount them. They need to be ABOVE the casing...
Has anyone done this and can u show me??? :)
This is an old picture that doesn't have all the changes I've made but it gives the best picture of the room and windows! Thanks!....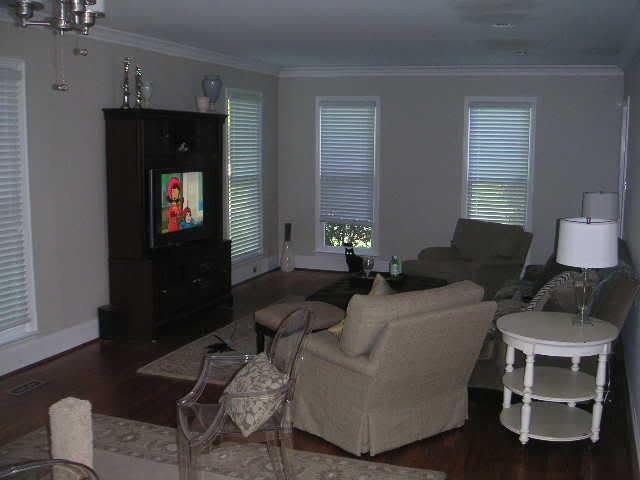 Here's another pic
See how little room I have on that window? and yeah, yeah LOL same old picture as in my paint my fireplace thread and which color fireplace surround threads...still haven't done either of those two things!! :)