this rescue dog is working out!!!
meet swee' pea...she is a 2 year old great dane girl that came into rescue about 6 weeks ago. apparently, her people decided about a year ago that she was no longer a cute puppy so they tossed her out into the back yard and pretty much ignored her.
she is sweet beyond words, a real velcro dog. she and my other dane girl hit it off immediately and my male corgi thinks she is DA BOMB. i took the older dane back yesterday and brought this one home on a trial basis. she seems to be a much better match for my pack. i'm reserving final judgment for a couple of weeks but so far, she is everything i was looking for as a companion for my other dane girl. :)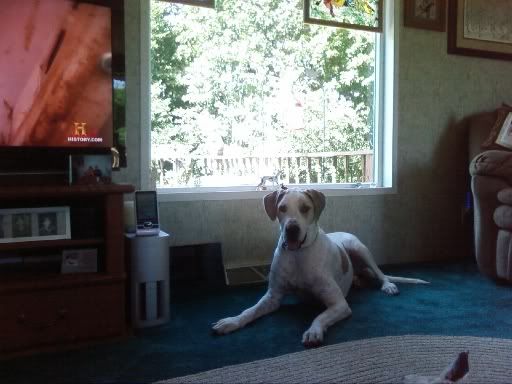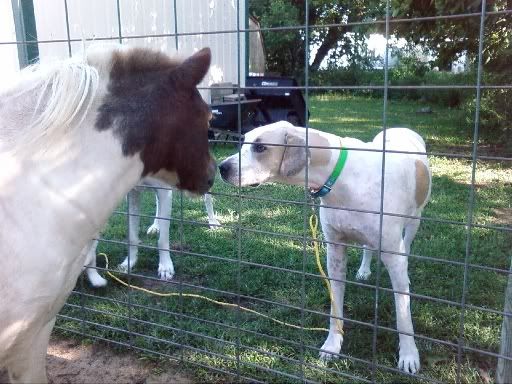 Sorry this image is no longer available.
it took only hours to figure out the long nylon rope i attached to her collar would be totally unnecessary. in fact, she's not even wearing the collar now!