help with basement rough in. pics included
ok. im looking to rough in the basement plumbing so i can get my floor poured. can you pro's look over this mess and see if this will work. i forgot to include the vent for the floor drain. maybe i can just tie into washer drain? i've included a pic of plumbing and also a floor plan so as to orient yourself. any thoughts are much appreciated.
Here's proposed plumbing layout....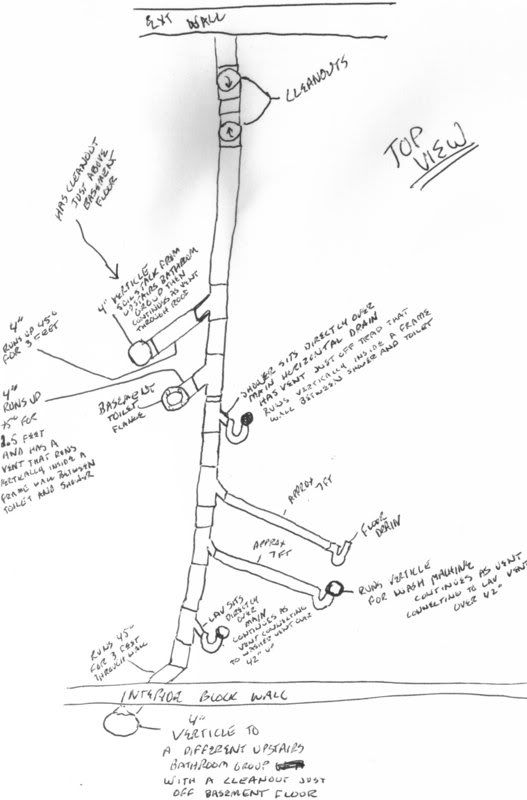 Here's the floorplan...