goats and more goats and pigs, oh my!
i suppose i should put this in the "farm life" forum but alas, my goats are pets and i have recently added a little pot belly pig to the herd.
introducting "porkahontas"...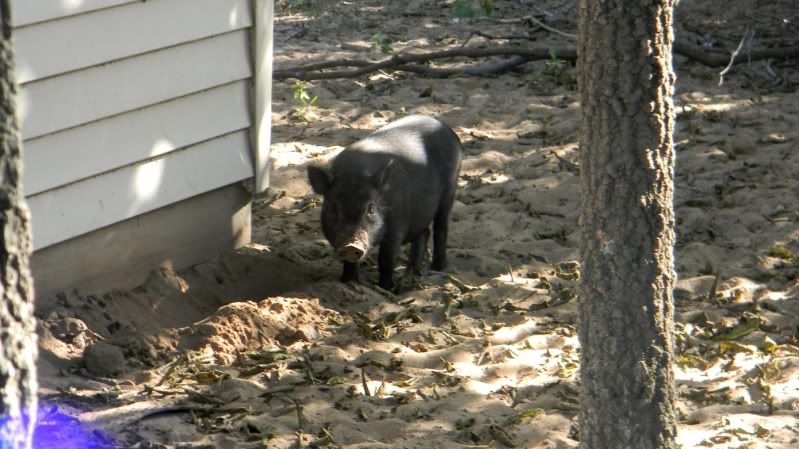 i built her a little wallow and she loves it! she walks into it, buries her whole snout and blows bubbles. it's hilarious to watch her!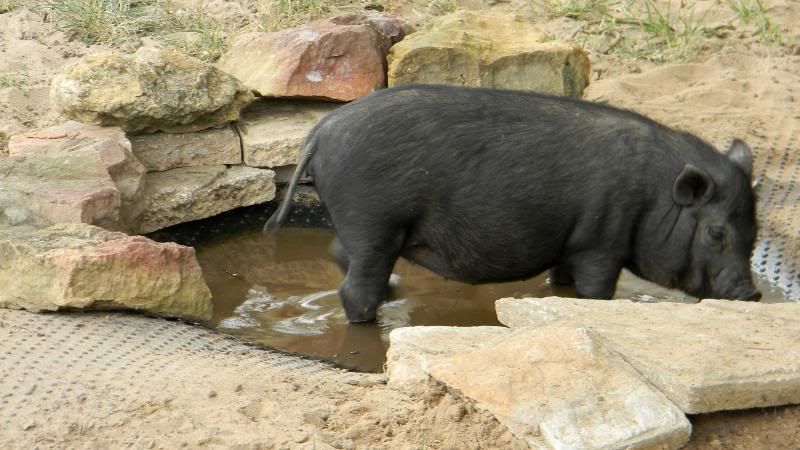 she has been here almost 2 weeks and i think she thinks she is a goat...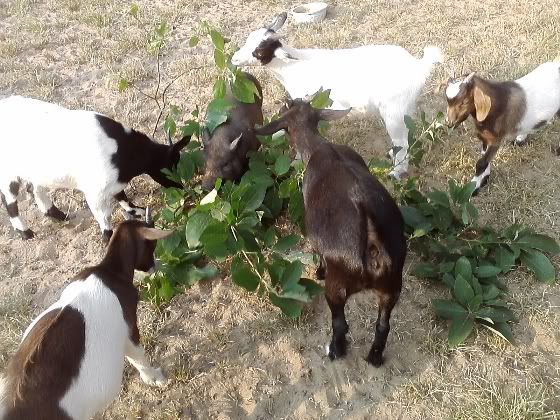 for obvious reasons, the lil porker can't jump but she does run and play with the goats, grunting the whole time. she isn't quite tame enough for me to touch her yet but she is getting more gentle each day. she no longer scurries away from me and will eat out of my hand. :)