Chandelier for kitchen
I'm trying to figure out what type/style of light fixtures to put in my kitchen. My kitchen is 10' x 20' with a dinette area at one end and the kitchen at the other. The flush mount fixture over the kitchen is too dim, and I find myself using the dinette light just to bring more light into my kitchen. I also cannot even reach this fixture to try new bulbs because it's 13' off the ground. I know I want a hanging fixture so I can change out bulbs easier, but I was hoping someone could give me some input as to the style. Thank you!
Dinette

Kitchen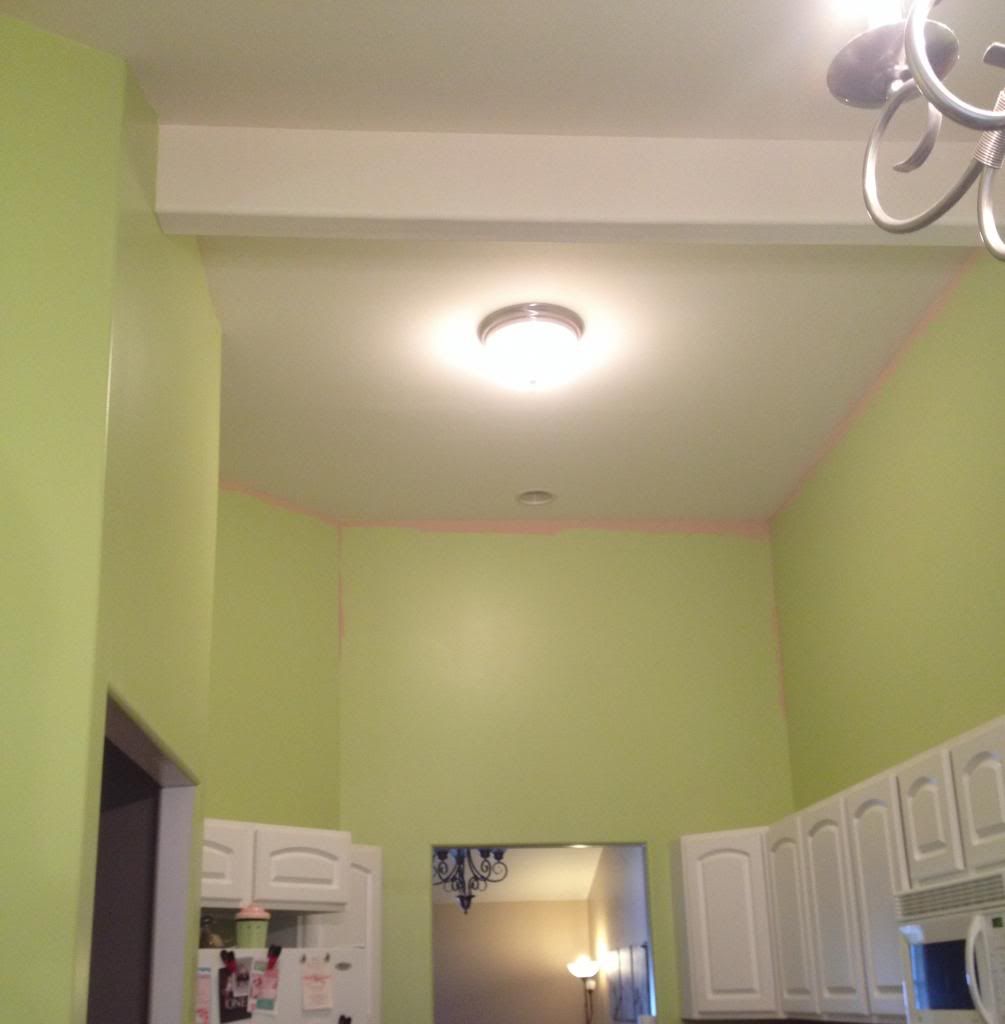 Dining room outside of kitchen light:

Also, I know I need to finish painting haha. That's being done today.