who knew oinkers were so entertaining?
i decided to use their big pool for a mud wallow since the little one was really too small for lilly. she loves the new one!
she even shared her space with arnold!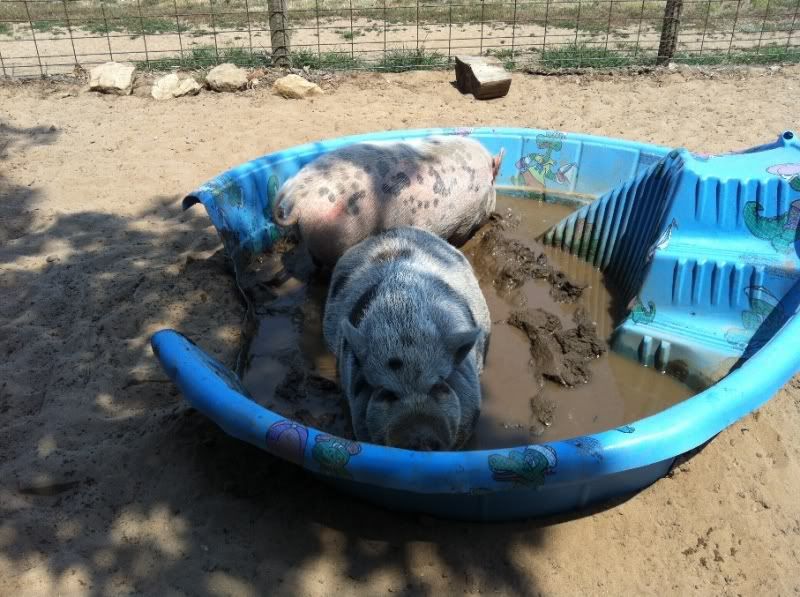 and porkahontas took a turn. she actually laid down and took a cat...errr, pig nap. :D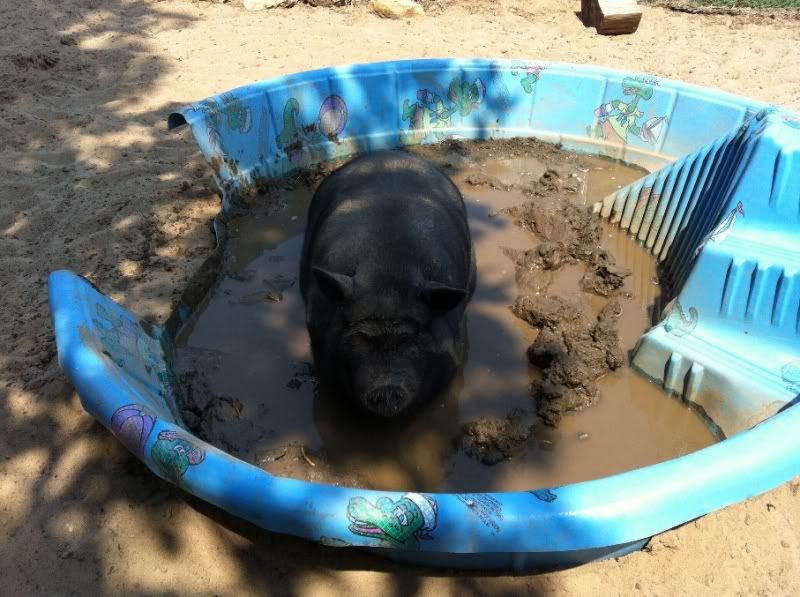 i also emptied their vinyl pool to clean it out. while i was refilling it, lilly tried to climb INTO the tub i keep with fresh water for drinking. silly lilly!
arnold went snorkeling and then he had a bowl of fruit juice and then he came over to where i was sitting for his evening cookies.
"cuuuuukies!!!
and of course, being the typical toddler piggy, he decided to partake in the CLEAN water that didn't stay clean for long because he was a muddy mess! LOL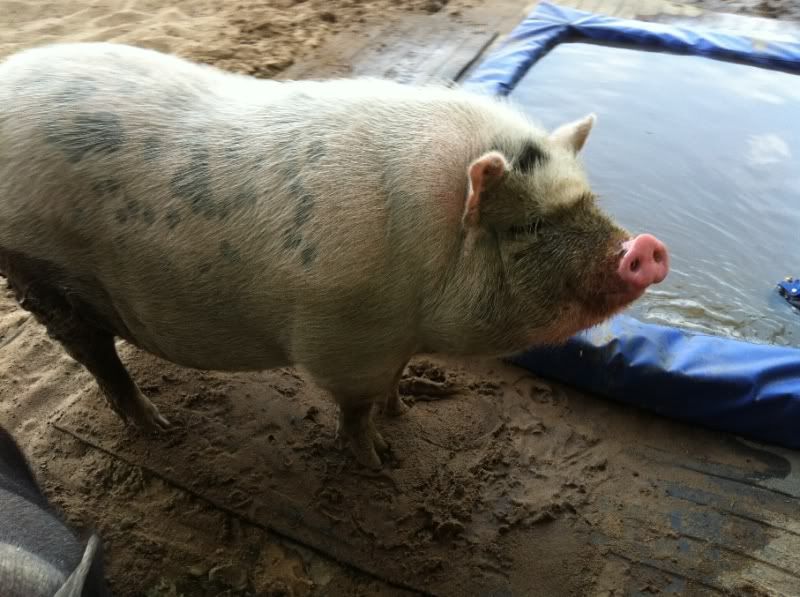 i am SO easily entertained!! LOL