DIY Soapstone People Show Your Counters !
For those who asked about DYI soapstone counters on Angie_DYI 's post (new soapstone in her backyard) inquiring if there has been a post to show DYI counter...
Lets show them.
First counter installed, small one that was very pretty:
Large sink portion with seam down the center that Dorado pre cut for me that was very good! I glued! This is before I had a local fabricator come out and cut my sink hole: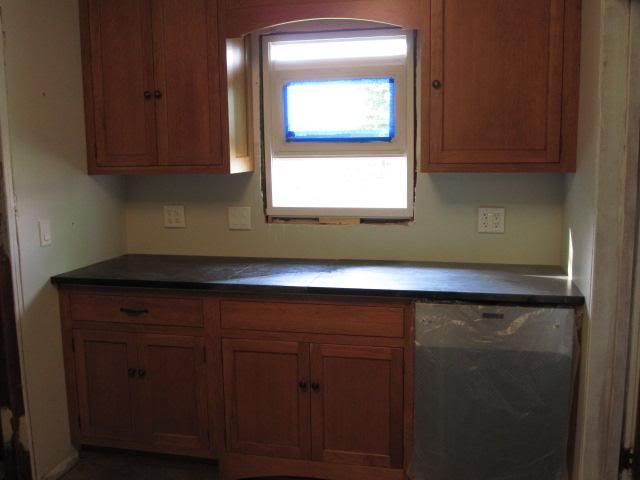 Recent install of several scraps I glued together to complete my "nook". No factory cut seam here but take my word for it, you can't tell the diff with my cut and glue. It is very good. I am proud. I still need to caulk in place and put a tile backsplash to finish it off: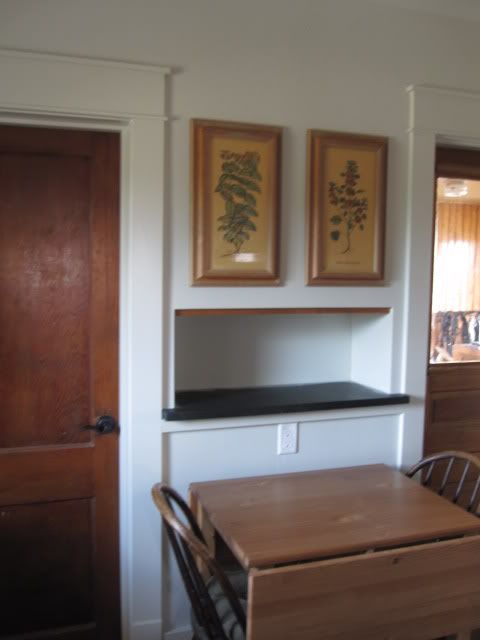 My other short wall area with 2 pieces installed:
Glamour shot with my marble backsplash:
Whats Next?
I've got 30sf of SS remnants that I am going to use in my bathroom remodel, which is just off the kitchen. I will make my own soapstone sink. I've got plenty of material to practice.