introducing sheldon and t-bone
here are the latest additions (and LAST!) to my petting zoo.
this is sheldon...
and t-bone...
it's been beastly hot here and they were weaned a short time ago so they are a bit thin. shouldn't take long to bulk the little guys up. like my other 3 (all does), sheldon and t-bone are fainting goats.
they are already very tame and come running every time i go out. here is the whole herd...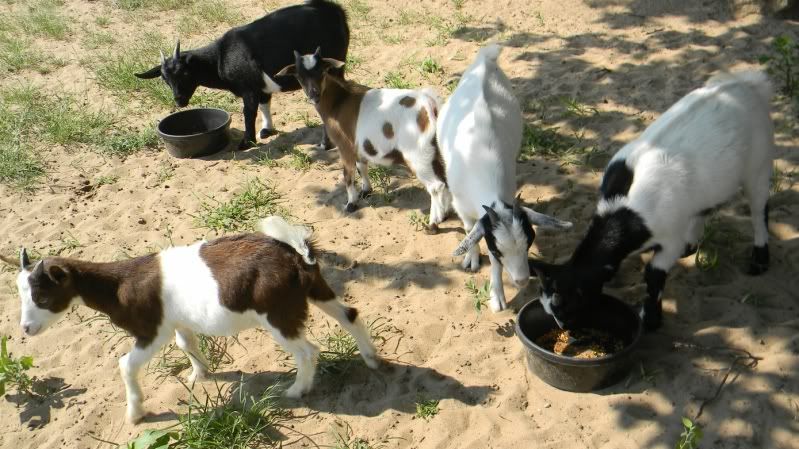 i can't wait for this heat wave to get over so i can spend more time with them!! :)