Polished vs honed
We've decided to use Shiloh flush inset shaker style in soft white. We are now deciding on granite and are down to three options: 1. Black mist polished 2. Black mist honed or 3. Gold antique. The problem is we like all of them and they all have their own advantages and issues. The polished bm is very high shine, and I tend not to be a shiny gal. It does the pattern of the stone the most justice, though. It also shows water spots. The honed bm is more the look I like (softer and warmer looking like soapstone), but oil spots need to be cleaned with a cleaner to not show large marks. I'm also not sure what a sealer will do to a honed stone- any honed owners out there who can give me some insight? Will it take away the problem of the oil or change the color of the stone? The gold antique is very beautiful, but I worry that I am just making my kitchen super boring considering we are also thinking about doing an off-white crackle subway tile backsplash. I've put pictures of all three below and would love opinions. If you have a backsplash idea that you think would go better with any of the options, I'd love to hear that as well!
Polished (left) vs honed (right)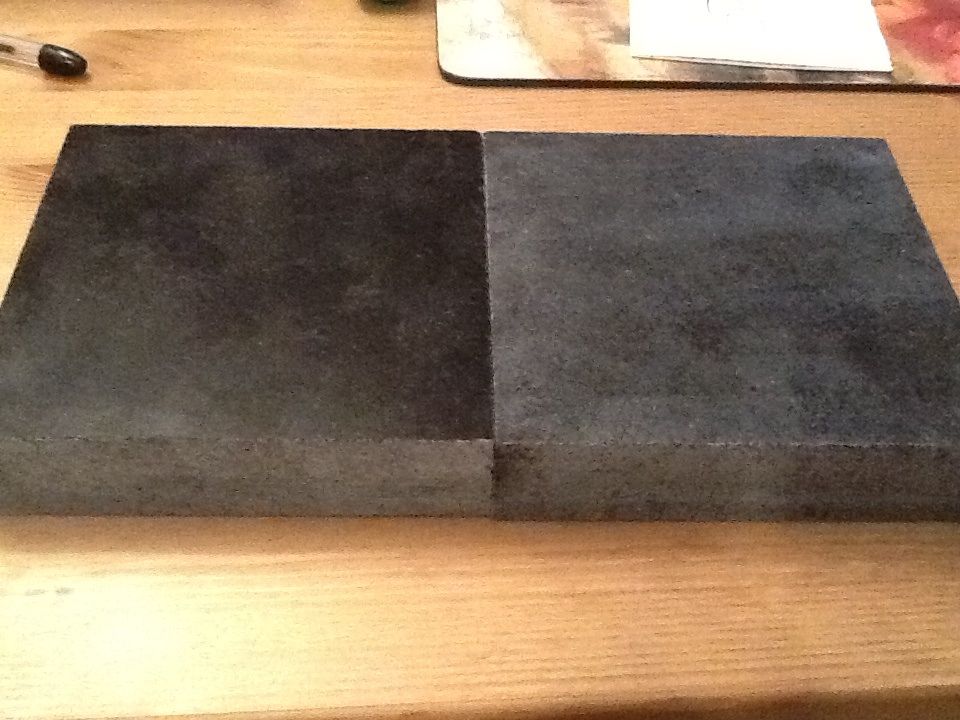 This shows the finish of the polished better, while the previous photo shows the color....

Gold antique: