bentley is HOME!
all four of us are simply exhausted! put on 300 miles today, got home just a bit ago. i'll post a few pics and catch y'all up tomorrow. he's a sweetie, VERY affectionate although a bit confused right now. poor guy has been bounced around a lot over the past few months but unless he does something simply awful (and i can't imagine what!), he has definitely landed in his forever home!!
without further ado, i give you BENTLEY!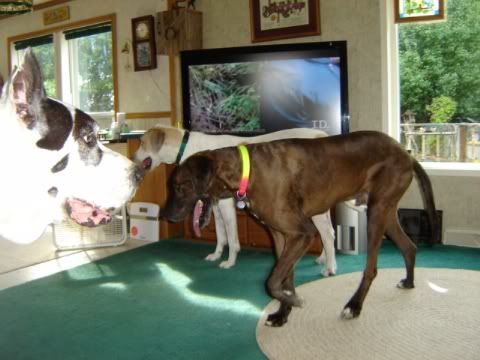 a verrrrry tired boy!
a VERRRRRRY pretty boy!!
more later, we have some serious cuddling to do! :D