dogs and the disabled
had a friend visit last night, brought her 22 year old disabled daughter with her. normally, christy is in a wheelchair but she was carried in by her brother and sat on the couch while they were here.
this is how bentley spent the better part of 2 hours...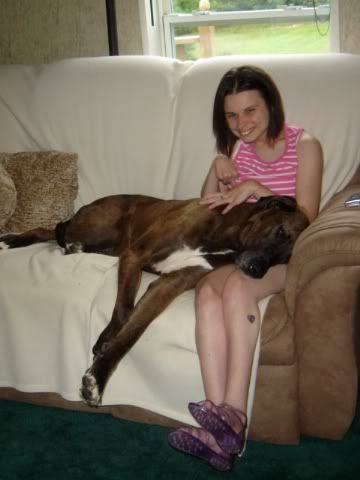 christy has been here before and is always in her chair. pea took a shine to her right away and always lays next to her chair and rests his head on her feet, licks her toes. she giggles the whole time.
bentley sort of took it to a whole other level though. when i put food out for the dogs' supper, he didn't want to leave her lap. this guy SKIPPED a meal to stay with his new friend!
dogs just seem to *know* special people. i'm so proud of him. :)