seat cushions: tie on or velcro?
All the little details are driving me crazy. Why can't I just make a decision and not agonize over it?
I had assumed that I would have tie-on cushions for our chairs but our designer thinks that it will drive me crazy (see the theme) when the bows keep coming undone. She has suggested velcro attachments but I'm not sure what they're going to look like.
Anyone have velcro'ed cushions on their chairs? Anyone regret the ties with bows look? (FWIW, our outdoor cushions will have lots of tie ons with bows so I thought it was kind of cute to have ties with bows in two places but, as usual, I'm probably overthinking this.)
Here's our chair: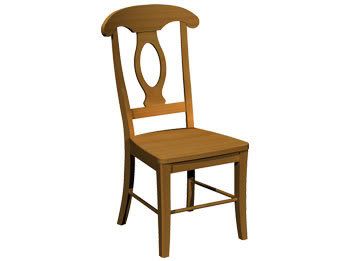 Here's the manufacturer's photo of our outdoor furniture: