Where to put the microwave?
Kristen Hallock
March 11, 2013
Originally I planned to just put the microwave on an open shelf in the kitchen. I might still do that. But I like the idea of hiding it behind doors or something. I only use the MW for reheating small things or for making popcorn. Our current MW will be replaced by something that looks a little nicer, especially if we put it on an open shelf. I am thinking of maybe a GE Space Maker so that it sits in a 12" deep shelf pretty easily.
I love this idea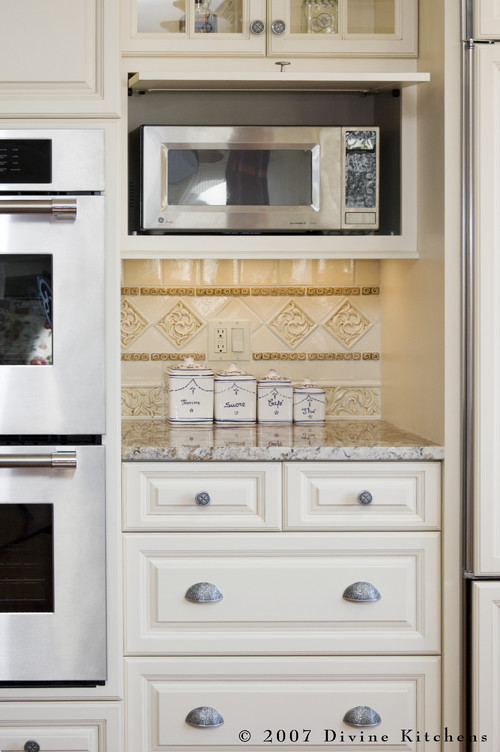 But I realized that since I'm just going with Kraftmaid cabinets, although I might be able to replicate the look, since i wont have inset doors, the garage door style door will not stay open on its own while I use the MW. Bummer!
So could I just put it on the bottom shelf of a regular 30" cabinet? One without a middle style of course. Or should I go the open shelf route?
The other issue I am finding is that I cant seem to find a Kraftmaid cabinet with a microwave shelf that is 39" tall (like the rest of my uppers were going to be). What is up with that?