pigtures!
arnold is the funniest little oinker! i drained the pig pool yesterday to clean/refill it. arnold found the puddle and he was like a kid in a candy store. he got SO dirty! first, he rolled in it.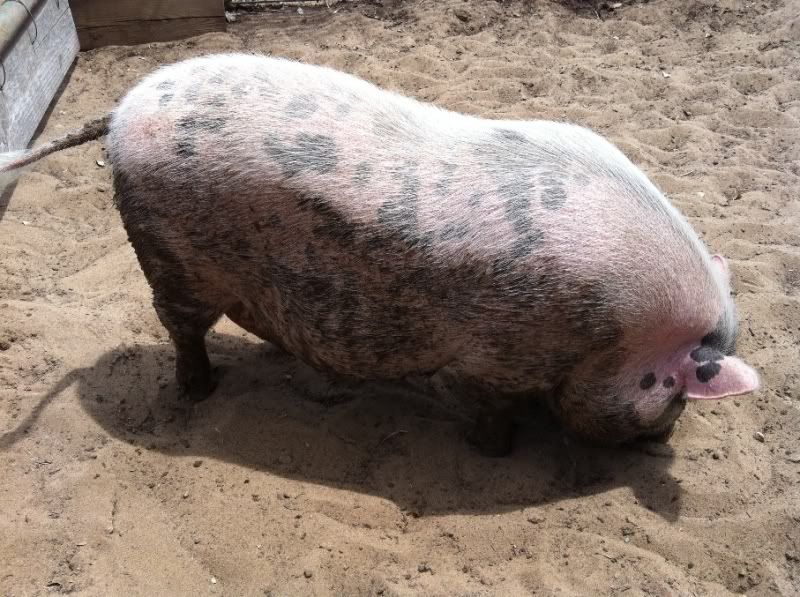 then, he SAT in it!
"hey mom, if you give me a cookie, i'll take a bath!"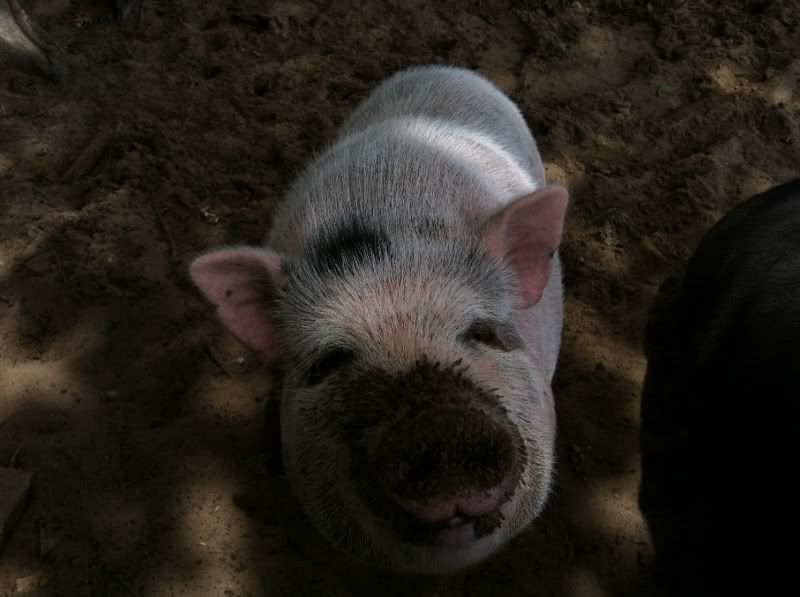 "hey!! were'd da waddur go??"