Can you see your kitchen from your front door?
I am relocating my kitchen from a hidden spot of the house to the center back, which makes it visible from the front door. The architect is concerned that you'd be able to see straight into the kitchen and has recommended a false wall or a niche with artwork to mask the kitchen. I tend to be unconcerned but admit that you'll probably be able to see the chaos of cooking and dishes on the drying rack. I'm trying to create an open feel, and this seems blocky and unnecessary (and almost old-fashioned - I'm likely to just bring any visitor straight into the messy kitchen anyway!)
Here's the view. The dark hutch mimics where the proposed wall/niche would be. The sink and dishwasher would be on the far wall (wing chair)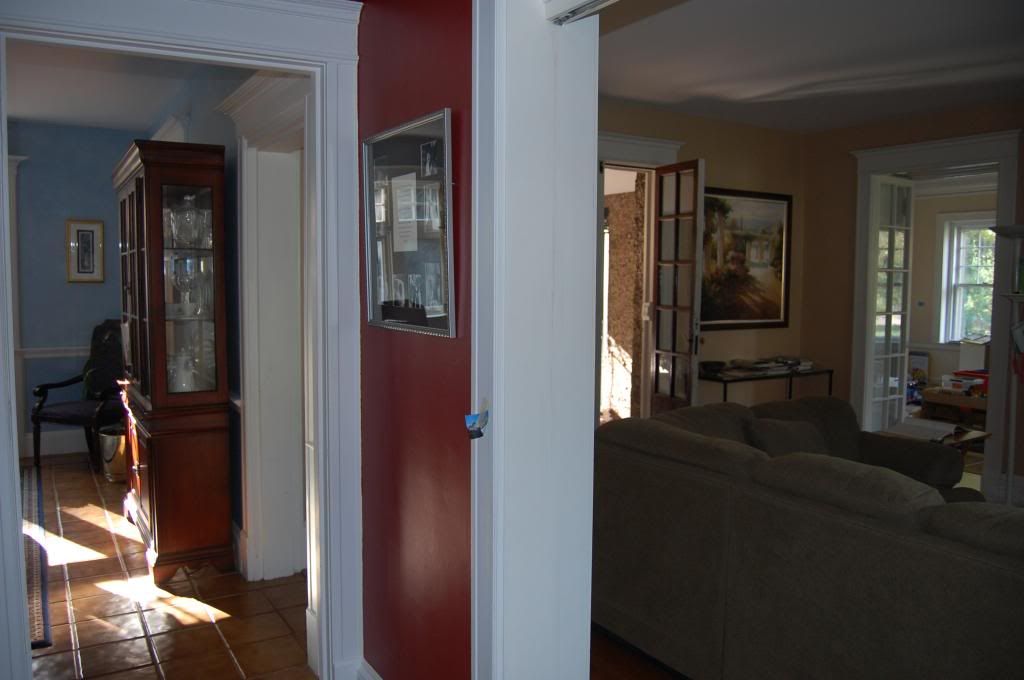 Obviously this is a personal choice, but I'm curious what you can see as you enter your house.