(rant) Drywallers damaged LED lighting
I think the drywall people that came in this last week need to take notes while walking around to estimate a job. We went over this part multiple times - NO drywall on the ceiling. That will be wood paneling. Also, no drywall on the beam in the family room. That will be veneered.
I come home and... drywall on half of the ceiling and beam. The CR4 LED bulbs are already installed in the recessed lighting and of course there are holes cut around the lights but I don't think they understood that there is no trim kit. These *are* the lights. The tools used to cut the holes gouged up all six of them. They cut each hole by starting in the middle and working the roto zip outward until they hit something, then ran around the edge so the middle is damaged along with the perimeter being ground off.
Are we likely to get the cost to replace the things deducted from the bill? With tax it's about $280 so to us it's not a minor boo-boo. Unfortunately they all still work and I'm going to hear 'cosmetic damage isn't covered' or some nonsense but they weren't supposed to be doing anything in this area anyway.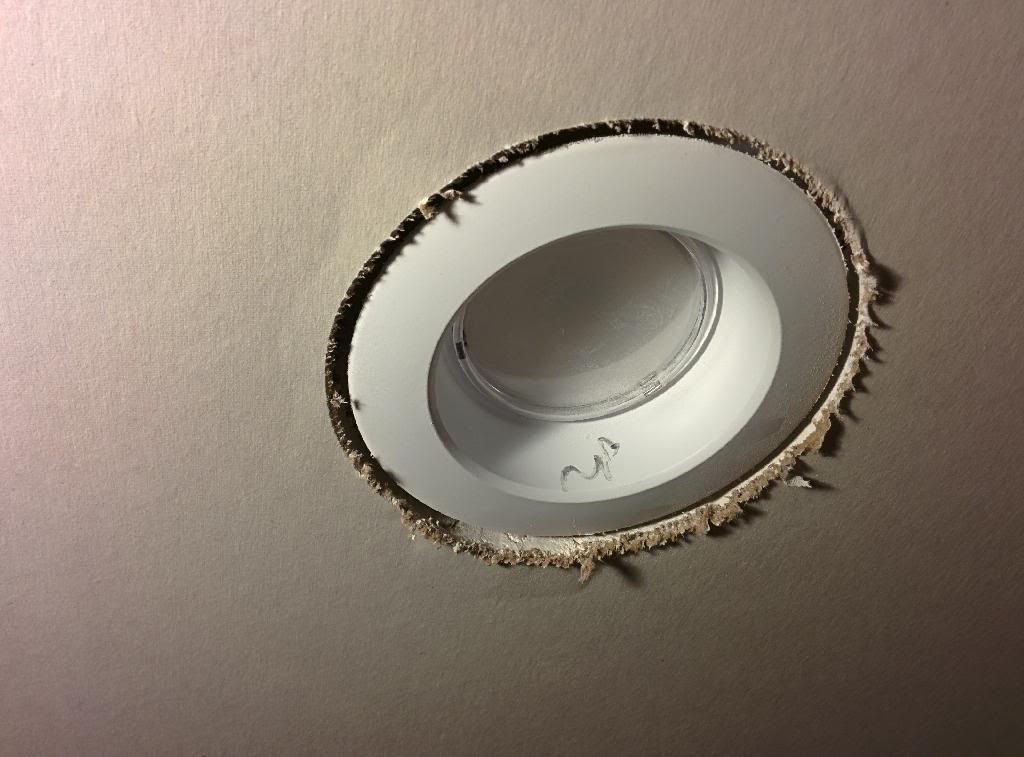 The tool must have gotten stuck on this one because it has a notch missing.