Princess White quartzite slab - what do you think?
I have been searching for the perfect countertop for our new kitchen in a 1927 stone colonial house - cabinets will be white inset cabinets, floors will be stained in place red oak to match the rest of the house. I really wanted a countertop with a marble look and cool tones like gray and white, not warm tones. We want to use white subway backsplash.
I fell in love with one stone and then it stained horribly so that one was out. Now I'm leaning toward this white princess but it definitely has more movement than I have envisioned - please give honest opinions! I need to tag the slabs today!!!
I should add - I considered Taj Mahal, Madreperla, Dolce Vita, Super White, etc... but didn't see a slab I liked better.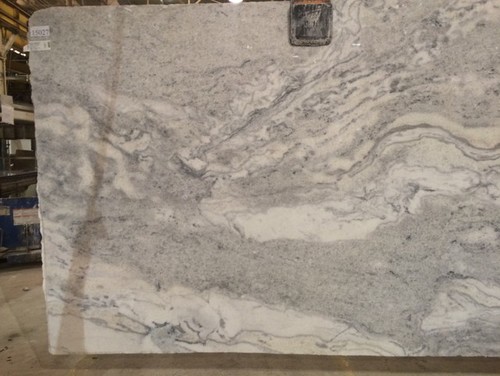 This post was edited by jett254 on Fri, Mar 28, 14 at 5:43