Update on using the formal dining room...
lovetorenovate
March 4, 2014
I posted a month ago about wanting to use my formal dining room more... and the gist of the advice was "use it then". :-) and by golly - it's worked. ;-) We have been using the formal dining room for all our dinners with the kids (we have a blended family so some of the time it's just my husband and I - but often we have 2, 3 or all 5 kids). The kids decided a good theme for the room would be our vacation travels - so we've added a huge map where we can pin places we've been or want to go. I found a vintage suitcase and cut it in half for shelves, and we are going to fill the frames with photos from our trips. I also am going to laminate photos and maps to make placements. I made napkin rings from foreign coins attached to coat hanger wire wrapped in 2 inch circles.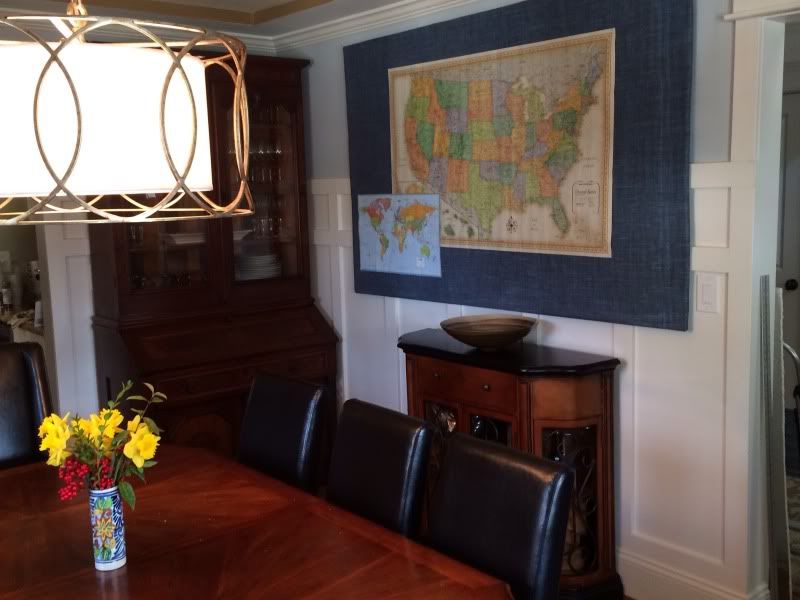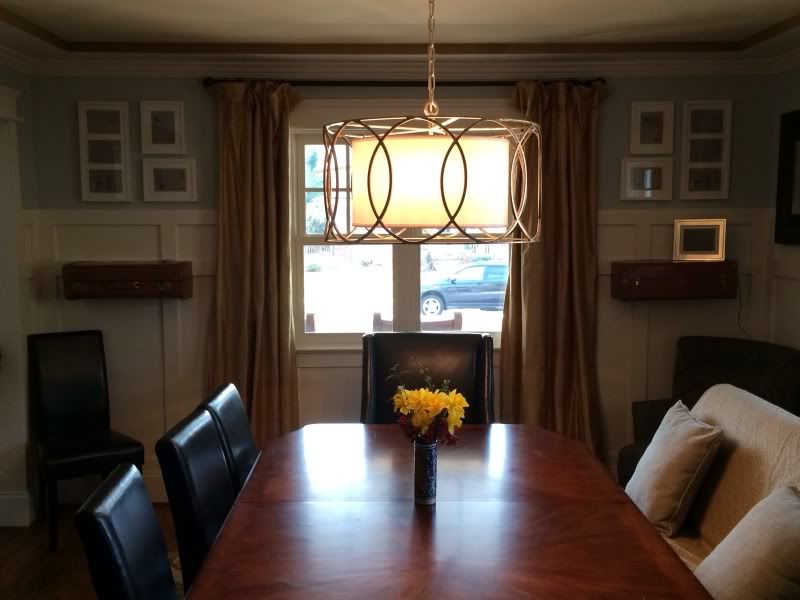 I LOVE eating in the dining room - it makes such a difference to not view the kitchen mess. It's more relaxed, the kids have more fun, and we have better conversations all facing each other. So thanks for everyone's support and encouragement.