lilly the pig is home!!
after hours in the back of an SUV, a transfer to the back of my van in the middle of a shopping mall parking lot and the last leg of the trip home, lilly is here. she is a sweet girl, very tame!
she was a house pig but is now happily rooting in the sand and checking out her new digs. her feet are terribly outgrown and need a good trimming. i think today is the first day in her entire life that she has not worn a harness. she has groves in her sides from it. *sigh*
she is overweight. not grossly but her belly drags the ground. we will have to work on that.
i was going to keep her separated from arnold and porkahontas but there did not seem to be much fuss among them from the other side of the fence so i went ahead and put them together so she would have access to their pool and mud wallow. right away, she found a spot in the shade where there is always a cool breeze...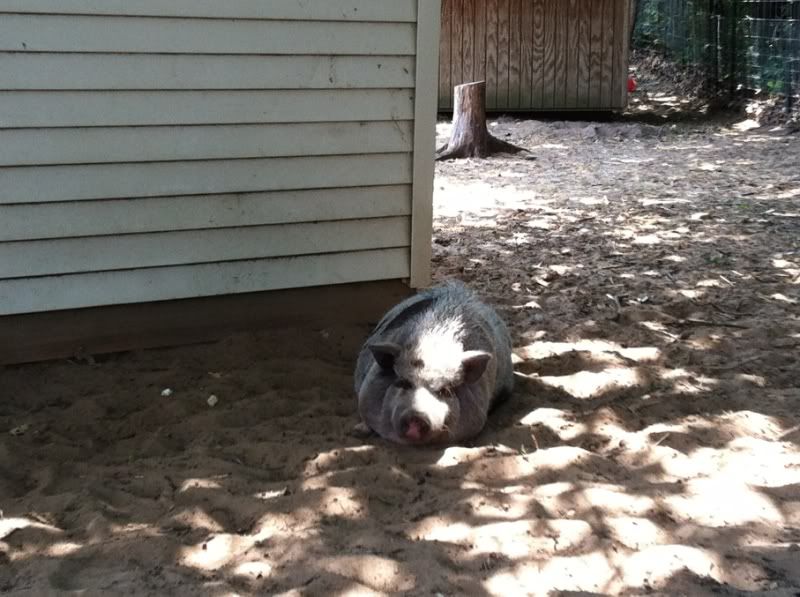 i went ahead and dragged the too-small kiddie pool out and put some water in it for her, just in case she didn't want to swim with the other piggies. i let the water overflow and she really loved rooting in the wet sand!
i think she wore herself out. she dug a hole and flopped down for another nap in the cool sand.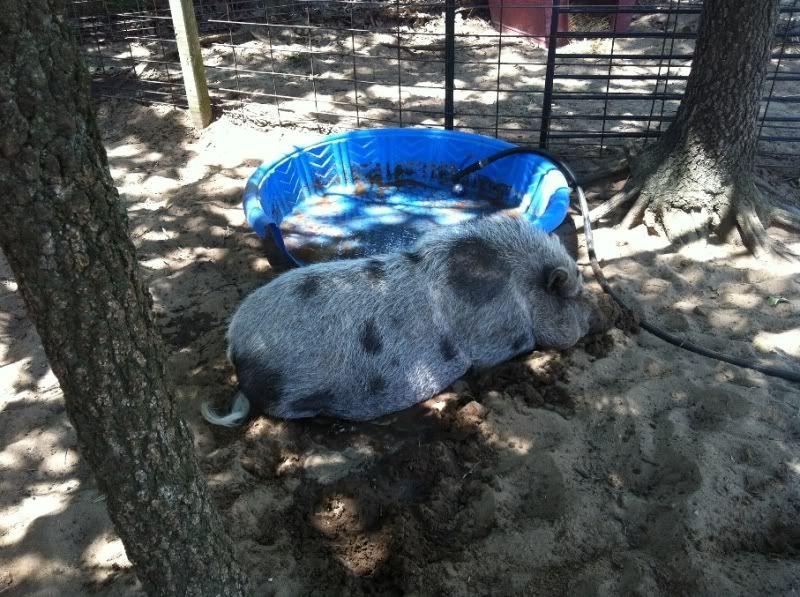 porkahontas has shown absolutely no interest in her, no aggression (which is very common when pigs are introduced to each other). i think it's just too hot for shenanigans!
well, except for arnold. he had to show her who was boss but not surprisingly, since she outweighs him by 50#, he backed down pretty quickly. he can be such an annoying little turd! LOL
it's beastly hot here so they are all just laying in the shade. i am hoping for a smooth transition for her now that she has found us! :)