Backpacking in the Bighorn Mts. of Wyoming
Each July I take my sons on a week long backpacking trip to the Bighorns in Wyoming.
The rivers are ice cold but, that numbs your feet so the sharp rocks don't hurt as much.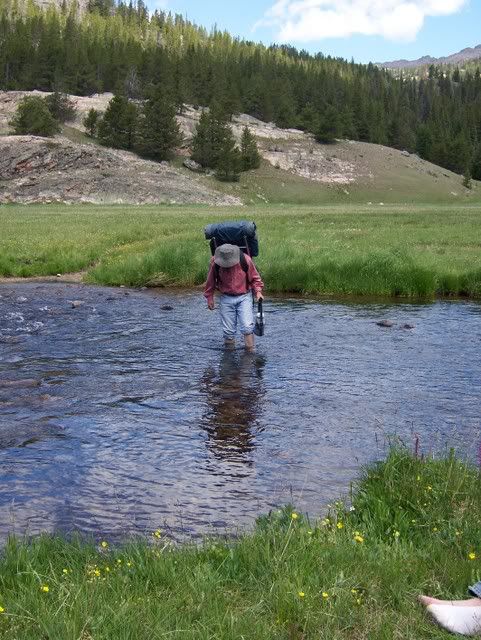 Quality time.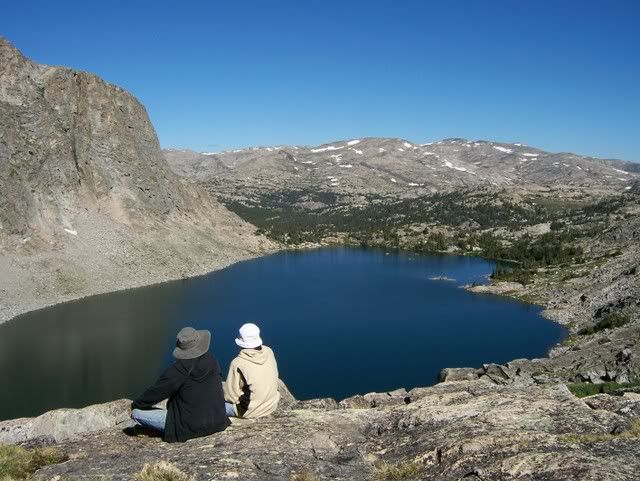 An alpine lake.
Shoot, I dropped my beef jerky.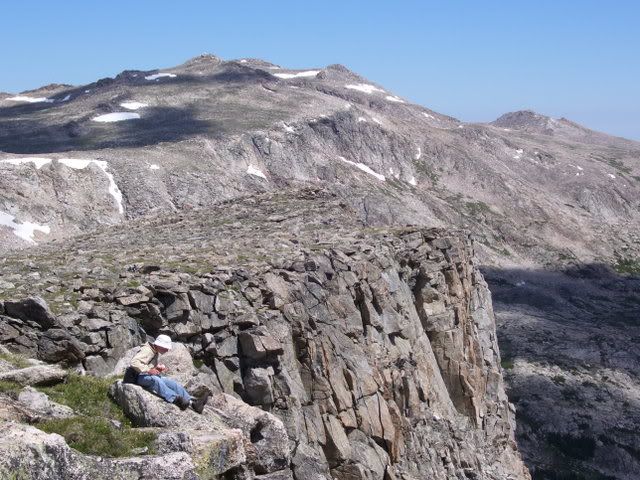 Ron