Macarons
annie1992
December 13, 2013
Yeah, it only took me what? Three years? I couldn't possibly make something while it was at the height of popularity, you know. (grin)
So, I decided to make macarons. I have almonds, so I'll just grind them up with the powdered sugar in the food processor and shake them through a sieve. Yeah. Well, my first advice to someone considering trying macarons is to buy nut flour already ground, what a pain in the....um....neck. Or lower.
I never did manage to get finely ground almond flour, I had about half a cup of big chunks after several rounds in the food processor. Toss them back in and voila! I got almond butter. (sigh) Eventually I gave up and called it good enough.
Whip the egg whites. Add the granulated sugar gradually. Whip to stiff peaks. Fold in the almond mixture. Not too much, but just enough to deflate the batter. Put it all into a plastic bag, squeeze out dollops onto parchment paper which I had tediously drawn circles upon and put ink side down. Whack the sheet trays on the counter a couple of times, then a couple of times more. Then wait. Wait a bit longer. Wait until the tops are no longer tacky.
OK, this is getting tedious. Into the oven go the cookies. One tray at a time, to ensure even baking.
Finally! Macarons! Some were lovely and had the requisite "feet":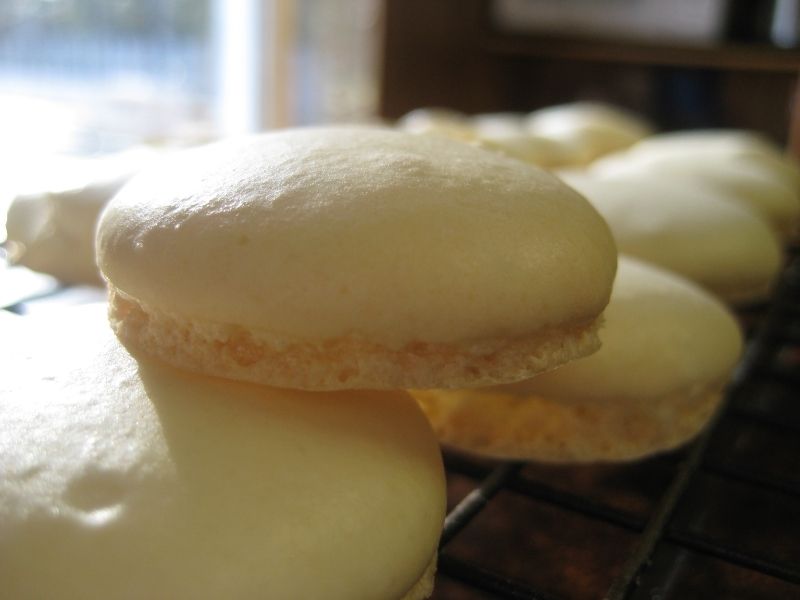 Some were flatter, with smaller feet.
A few cracked, for no particular reason, when the cookies all around them were perfect: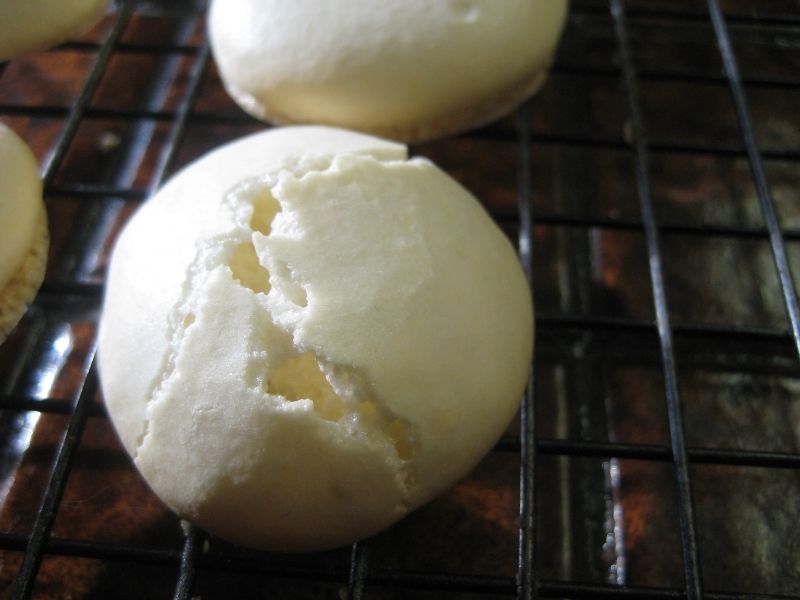 I sandwiched them with Nutella and put the cracked ones on the bottom, for appearances sake, LOL.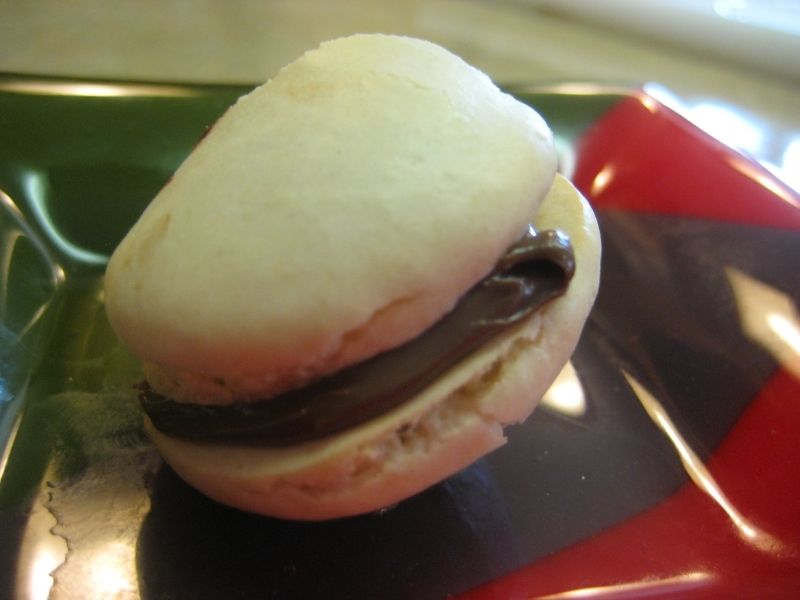 So, it took two hours of intermittent fiddling to get 15 cookies. Small cookies at that. Yeah. Of course, Elery loves them, which would be the only reason I'd make them again. They are good, but not THAT good.
Annie