great dane zoomies
i have been working outside every day. it's hot here. VERY hot. the danes rarely come outside. they are such good kids, they don't get into any trouble. i can leave them alone for endless hours and they are just find. in fact, this is how i find them every time i come in to get a cold drink...
bentley, holding down his chair...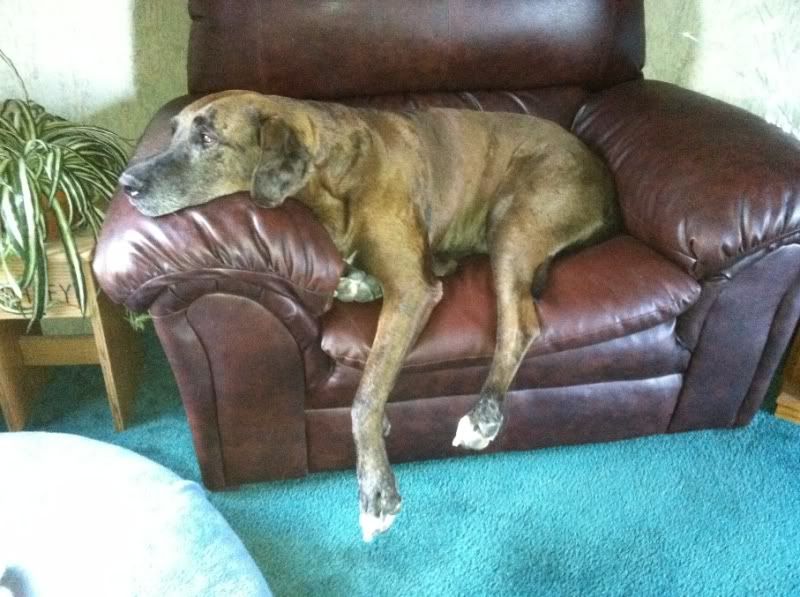 pea, the sweetest dog on the planet, using one of her stuffies for a pillow...
all of that changed yesterday. i came in after mowing for a few hours to find 2 danes laying in front of the big floor fan, panting as if they had run a marathon.
apparently, they did. throughout the house. it seems they did their spins at warp speed. in my bedroom. because, this is NOT how i left it when i went outside!
Sorry this image is no longer available.
**rolls eyes** LOL