Kimchi and cookies
annie1992
November 6, 2012
Well, both togethe rin the kitchen at the same time, but not necessarily eaten simultaneously.
Shortly before Halloween, the kids came over and we made cookies. The jack-o-lanterns were good with their candy corn faces:
The mummies soon lost their M&M eyes, you gotta eat the eyes first:
Our favorites, though, were the spider webs, frosted with chocolate and spiders made of Whoppers: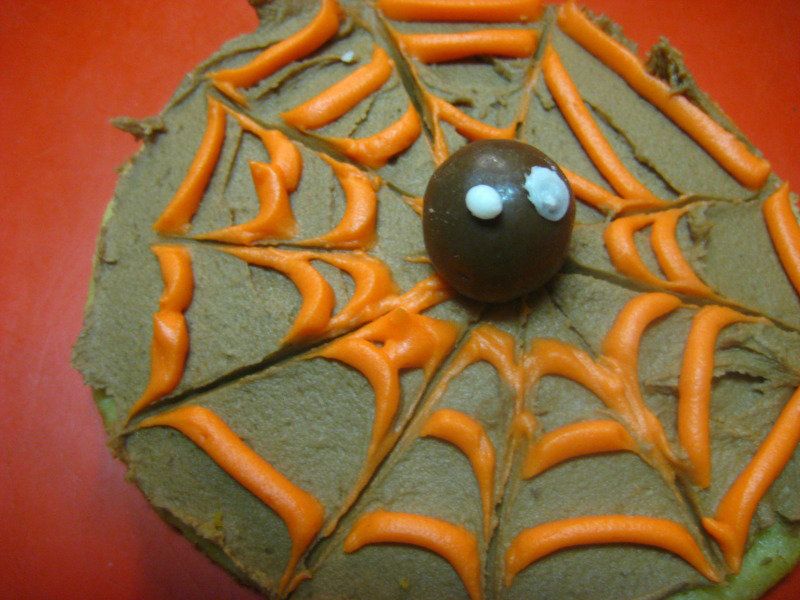 While we were doing that, Elery was making a 2 gallon jar of kimchi. We'd purchased a package of "seasoning" at the Asian market, but used it up, so Elery found a recipe on the internet. He said it was good, although very hot, but not as good as the stuff he'd made with the Asian seasoning. the two gallons quickly became 2 quarts and he's eaten most of that.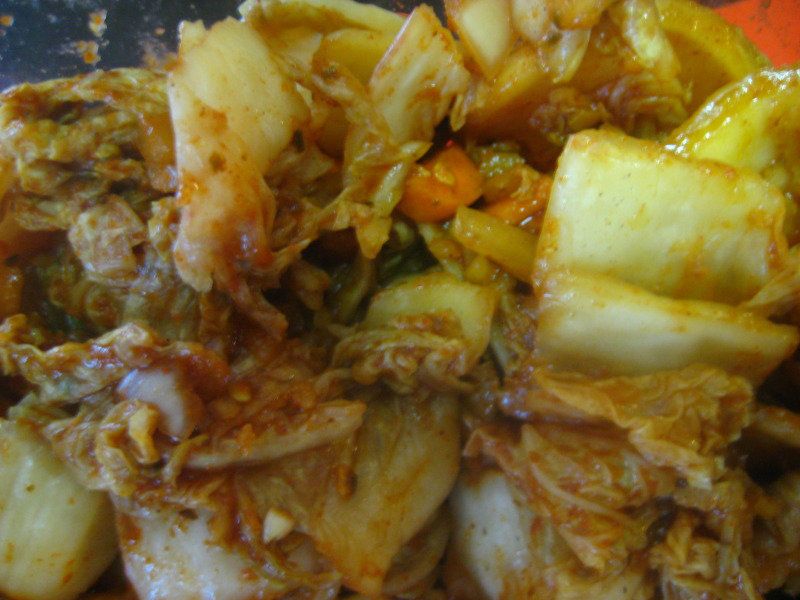 Anyway, I don't suppose anyone here has a good recipe for kimchi?
Annie