update on the mini boys
i am just over the moon! red and rebel have settled in nicely and are getting more attention than ever and they are lovin' it!
red had not been hitched in years. wayne said they put him in harness yesterday and he took off across the pasture like he's been driving every day of his life!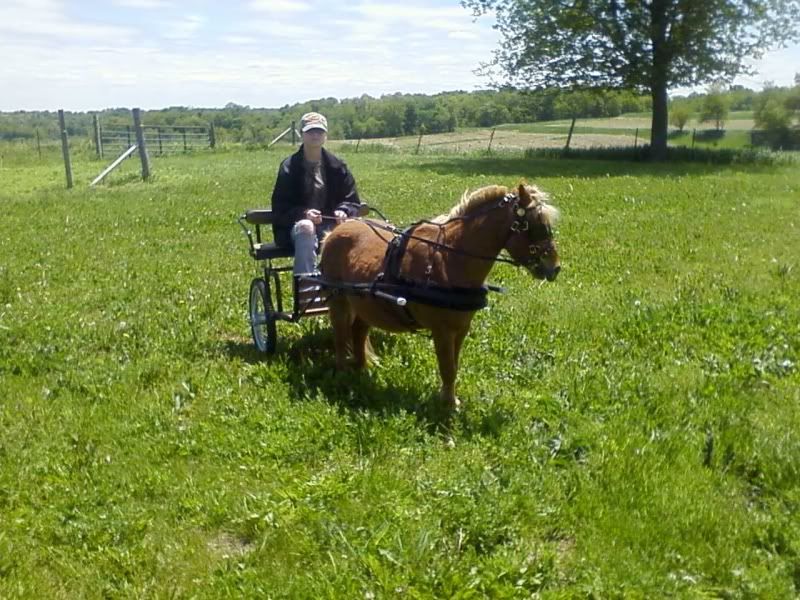 little maddy, their granddaughter, giving red a big hug after he took her for a ride in the cart...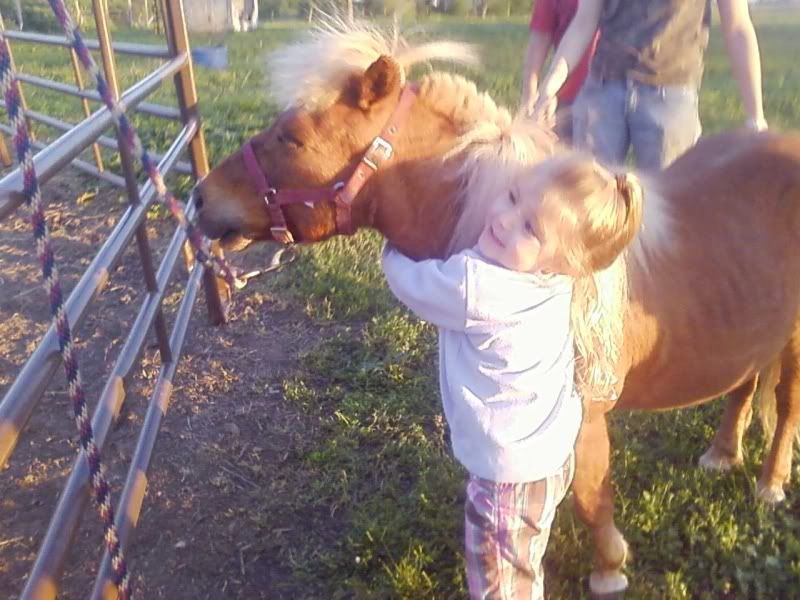 maddy is 4. she stays with them every day after pre-school. the first thing she does is run to the fence and call for the minis and they come running. she says rebel is her favorite horse EVER!
i am just SOOOO happy they are being so well cared for. i could not have found a better place for them!!! :)