Crescia la Formaggio-Cheese Bread
annie1992
November 14, 2012
As you know, I bake all the bread we eat and I like to try new recipes. I found one on King Arthur Flour's website that used parmesan cheese, which I had. They called it an Easter bread, Crescia la Formaggio. It has 4 eggs, one of the whites is used to glaze the top, as well as milk and butter and all that parmesan.
It made a moist and soft loaf with slightly chewy crust and it's perfect for toasting. It also makes an awesome grilled cheese sandwich. King Arthur flour seldom steers me wrong, and I can whole heartedly recommend this recipe.
I did make the dough in the bread machine and then bake it in a 9x5 pan.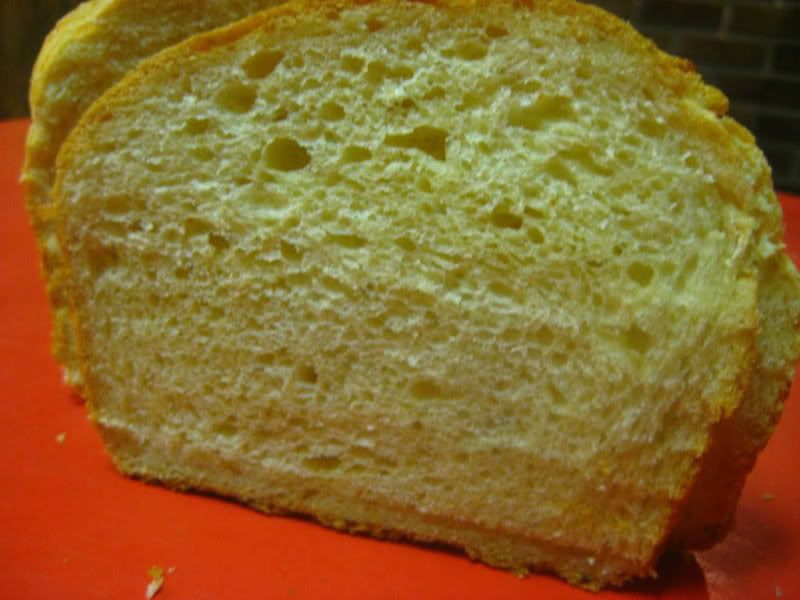 I'll definitely be keeping this recipe, it would be very good with chili or as a garlic bread too, I think.
Annie