Cucumber Kimchi
annie1992
November 19, 2012
Based on a recommendation by Gina, who doesn't usually steer me wrong, I decided to make cucumber kimchi. She told me I'd love it.
So, I took myself off to Horrock's, where I can still buy "pickling cucumbers". Did I need them? I dunno, but I've always been told that they make the best pickles and kimchi is kind of like fermented pickles. Hey, it's my thought, but it's a thought nonetheless, LOL.
I cubed them up and mixed them with the seasoning and there was just enough to fit into a wide mouthed quart jar: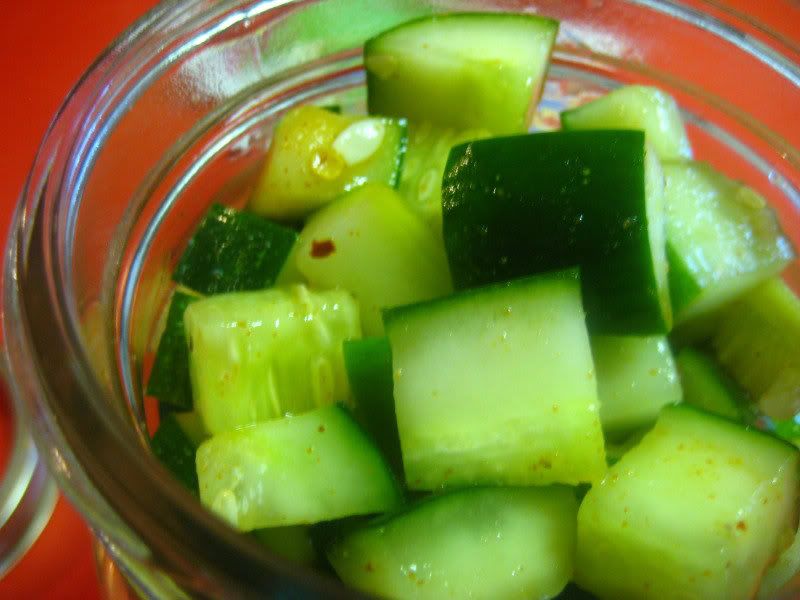 As it sat for a few minutes, I saw the liquid draining down to the bottom of the jar:
I remembered to turn the jar over a couple of times to make sure the seasoning got everywhere and then my brain kicked into gear. I'm a heat wuss and if I eat the cucumbers on top, they won't be as hot, right? Right?
Ok, so I eat a lot of different things, sometimes all at once. Tonight we had traditional Upper Peninsula Cornish pasties, made with venison and rutabaga, onion and potato. Somehow or another, it seemed like kim chi would be a good accompaniment. Funny how things turn out, it was.
So, thank you Gina, for the recommendation. I'm getting brave now, I also bought 50 pounds of turnips for $2.00. Yes that's FIFTY pounds for TWO DOLLARS. Guess what got cut up for kimchi? (grin)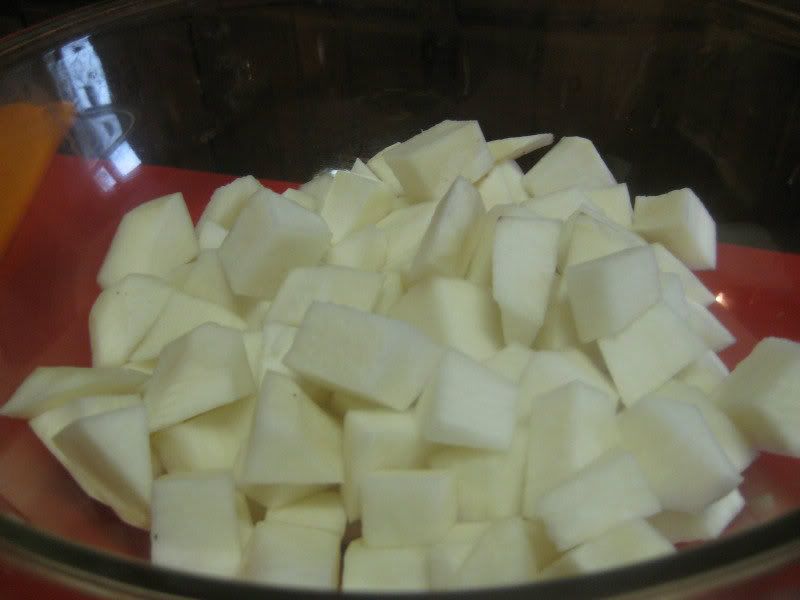 So, did anyone else have Cornish Pasties and kimchi for supper?
Annie