please help me choose a floor tile!
I'd love to hear some feedback on how to choose a flooring tile! We've decided on mid-toned stained bottom cabinets with slightly off-white upper cabinets and millenium cream granite (pale grey & beige). Here's a photo of the cabinet colors (not our door style) with the granite: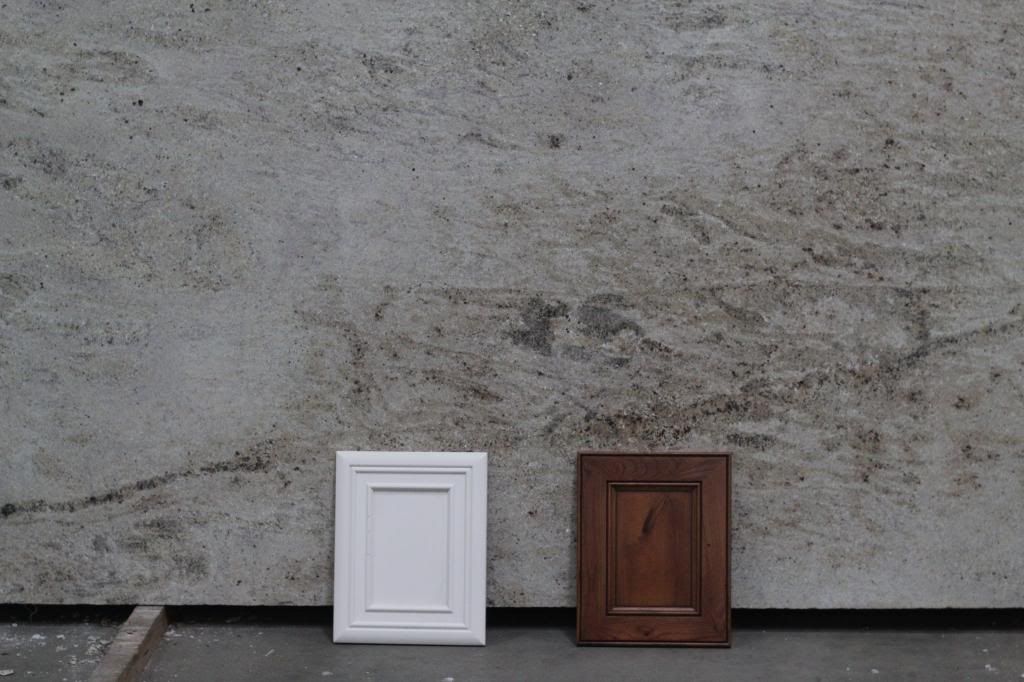 I'm having trouble deciding upon a floor tile. I want something that's easy to clean and doesn't show everything. And of course something that coordinates well with the rest of our choices! Following are pictures of our top choices, which would you choose? We have 2 different granite samples to show both the lighter and darker areas of the granite.
Choice 1: Pale Grey Nature's Quartz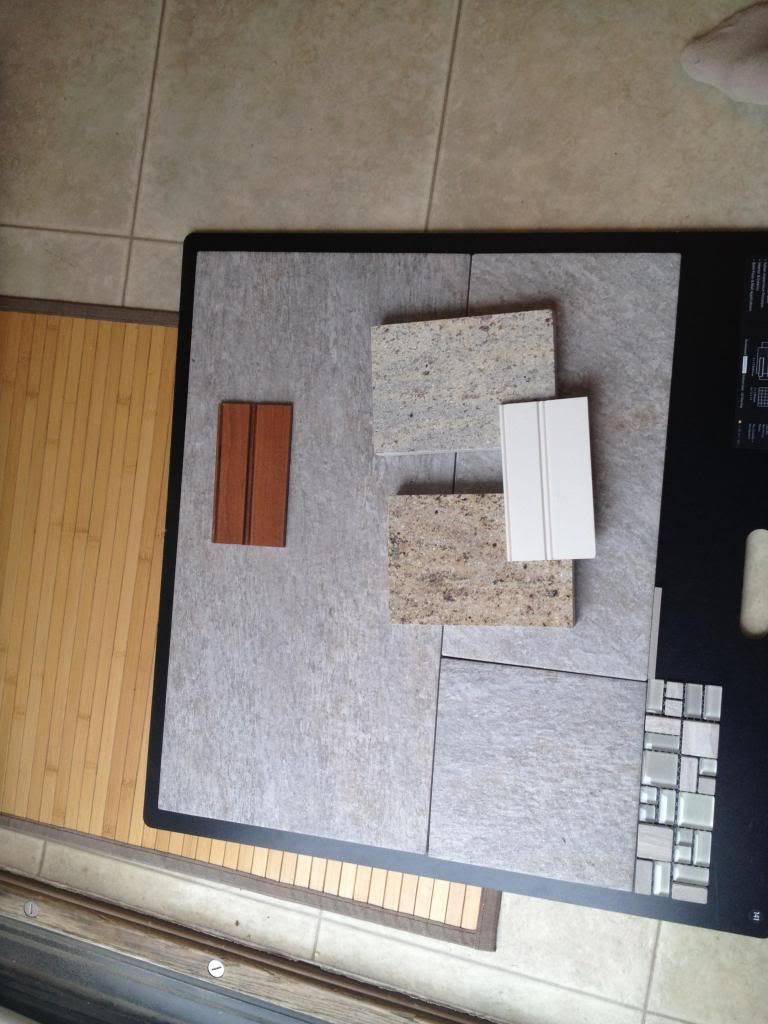 Choice 2: Dark Grey Nature's Quartz

Choice 3: Grey Travertine-ish Look

Choice 4: Slate-Look porcelain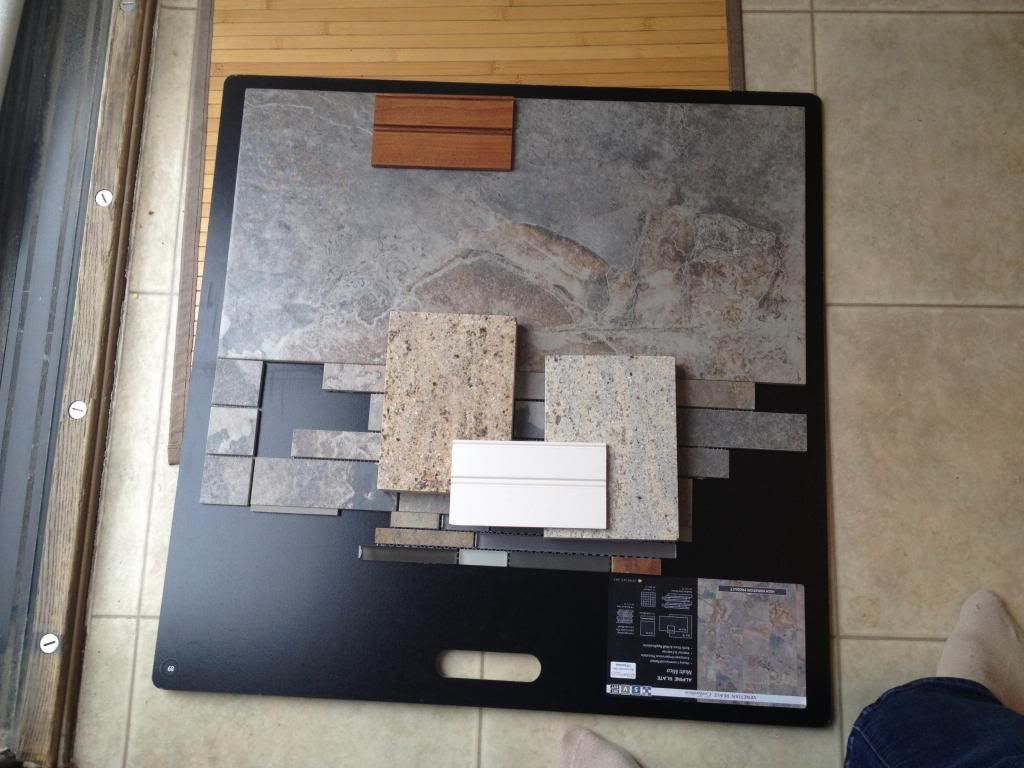 thanks!
Michelle