Was up with the sunrise, too...
Not as dramatic and cool as KT's 'Sun with the hat'...but it was taken this morning round 530ish to after 6...(my camera needs time adj if you happen to look at exif)...
I always hear about slow shutter speed with cable and tripod, so that's what I was trying to do. I've recently learned and have been practicing EV value, too.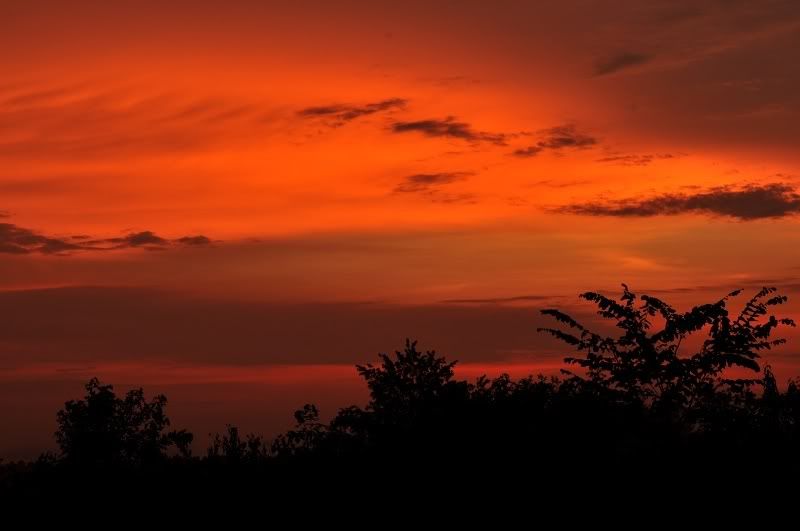 Juanita
Nikon D300 AF 70-300mm I don't remember if I shut off the VR on these ones, but have read that when its on tripod to do so...