Red sky at night...
Sailor's delight? Not too many sailors out here on the plains but just after sunset as a thunderstorm was moving past my house I took these pics. But, I was in such a hurry to get the pictures while the effect was there I grabbed my wife's camera. It was still raining, and dark and I was not real sure some of the lightening in the area was gone, so I couldn't get her flash turned off. It made for some interesting affects with the raindrops and trees in the yard.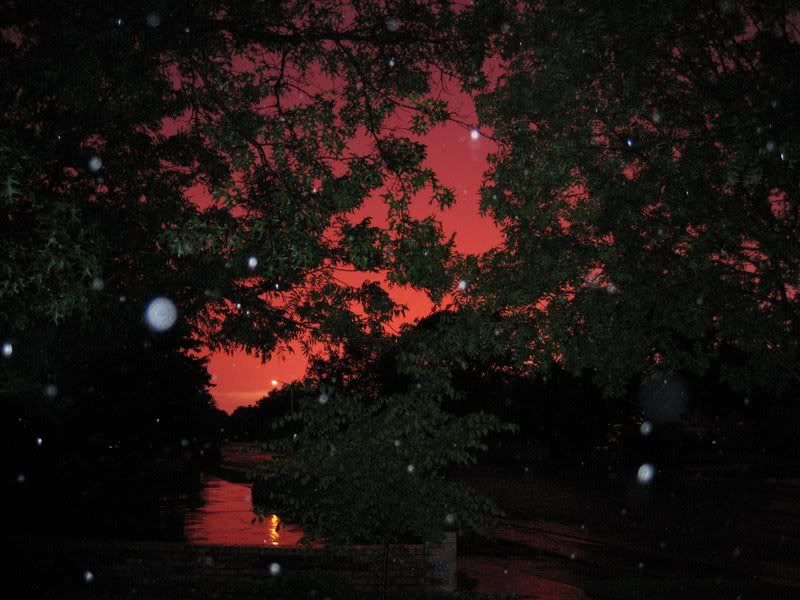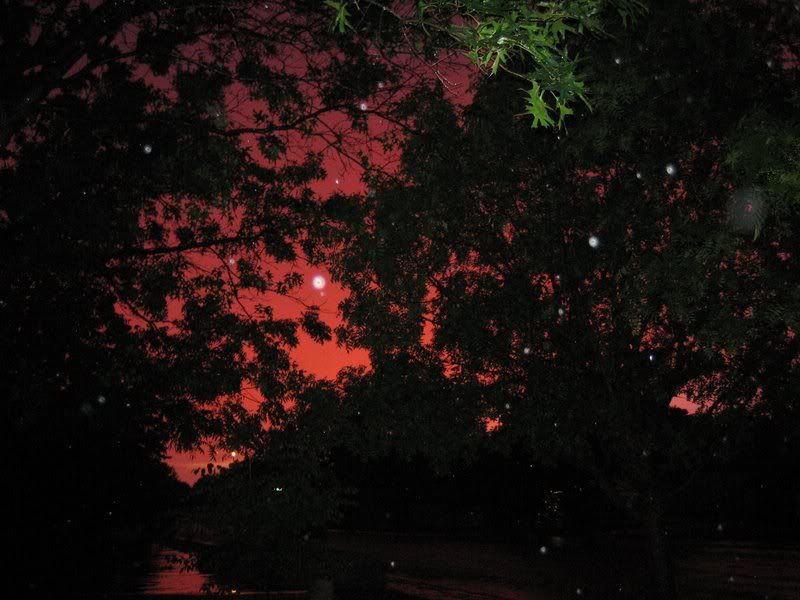 Then, a couple of minutes later the red had settled in to kind of a purple and I took this picture of what the sidewalk and road looked like reflecting it.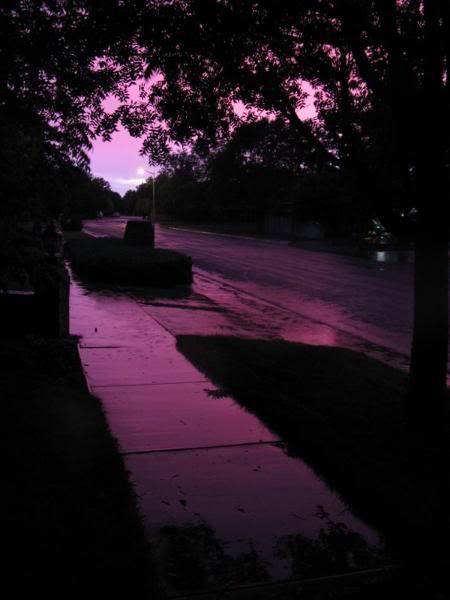 Zero editing by the way. Straight out of the camera.