Boned/stuffed/rolled turkey
annie1992
November 15, 2012
I saw a video of Todd English and Elery and I just had to try this. A completely boned turkey, flattened and filled with a mixture of ground chicken, eggs, seasonings, bread crumbs and cream. Yes, cream.
OK, we'll see how Photobucket does today with pictures, yesterday it wouldn't reduce them and keep them reduced.
First you remove the wing tips and wings to the first joint, then start down the back of the bird with the knife.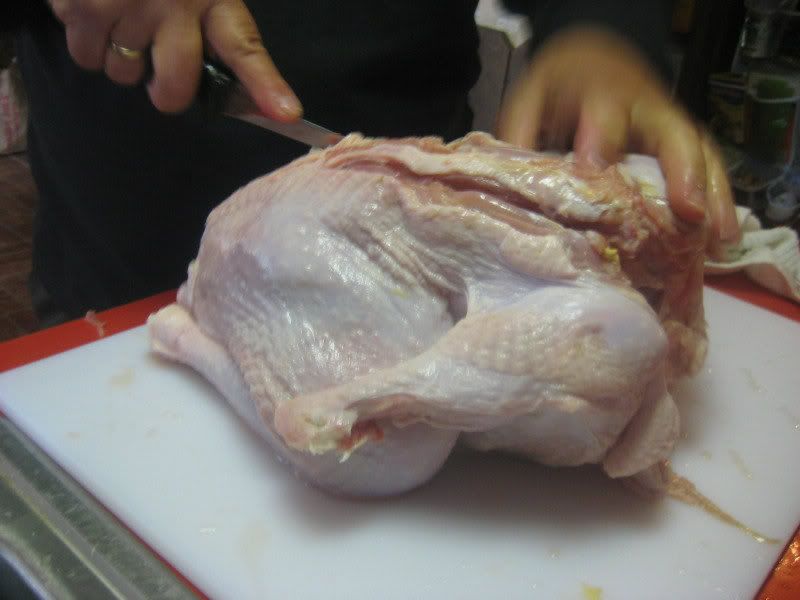 Remove the ribcage and backbone, then do the wings, legs and thighs. Remove all pinbones from the thighs, spread the bird out and cover it with plastic wrap and pound it until it's evenly thick.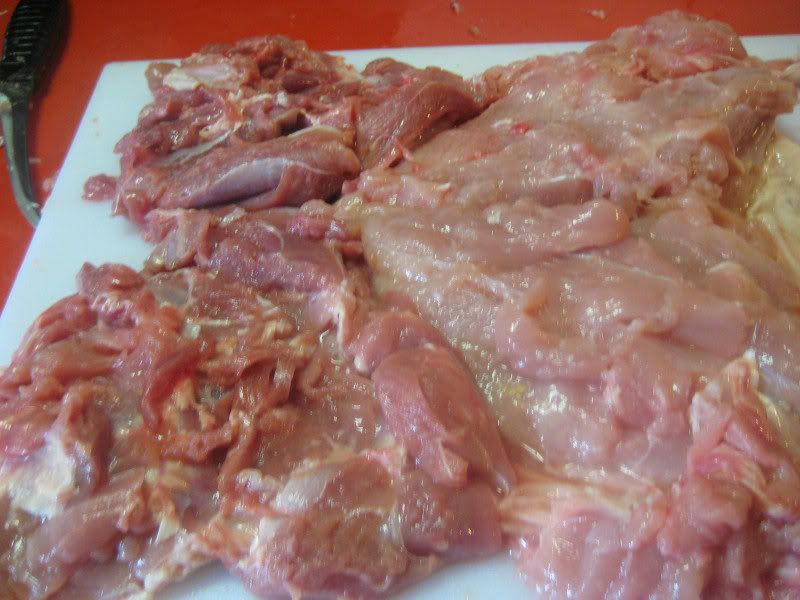 Spread the filling down the middle of the flattened bird and roll it up, tie it and bake for a couple of hours or until 160F. The original recipe called for baking to 140F then brushing with maple syrup and cooking to 160F but I didn't use the maple syrup. Let it rest for 10 minutes, it'll get up to about 165F. At this point it looked to me like a nicely bound mummy or a butterfly chrysalis. (grin)
The end result is really pretty good, although I think the filling would be better with the addition of apples and cranberries, or a autumn fruit.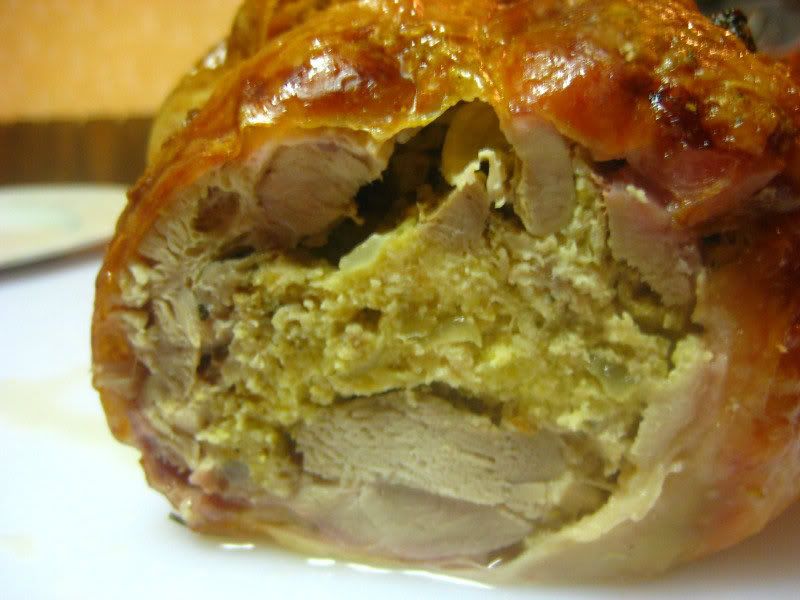 I'm taking the carcass and bones and using it to make stock for next week's gravy.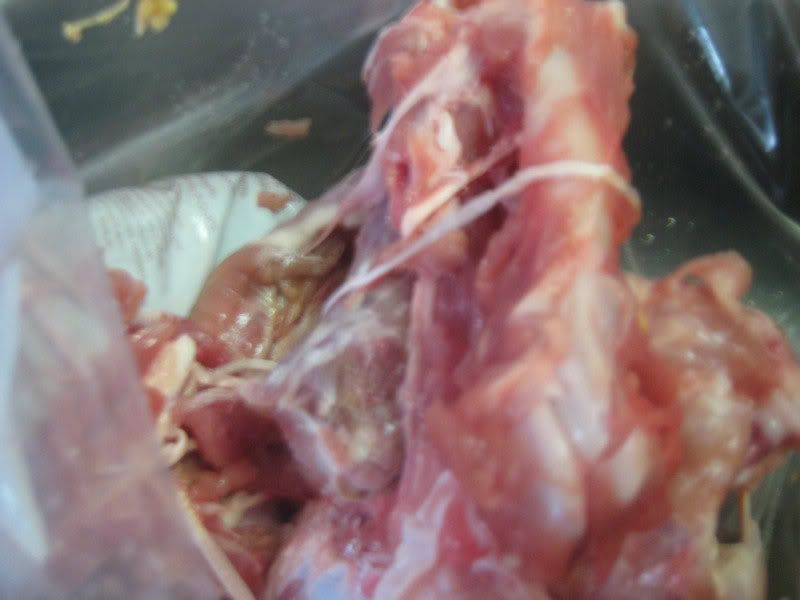 It wasn't really that hard, and Elery especially liked the final product, I think we're doing it for his family's Christmas meal. After that, I'm thinking maybe trying to make a turducken!
Annie