Biscotti
annie1992
November 28, 2012
This post will do double duty for me, I just got a new computer, my 2nd old one died, with a bad hard drive. I never back up because I don't keep anything on my computer that I care about, since the one before that crashed. I think I've mentioned that I hate computers nearly as much as I hate cell phones? I answer email, I post here and I do some on-line bill paying. That's all. I don't blog or twitter or tweet or do Facebook.
Anyway, the new one has Windows 8, my last one had Vista, before that it was Windows 2000, so it's learn all over every time. I think I figured out how to get pictures off the camera, onto the computer and into Photobucket. I think....
So, because I was frustrated I decided to do something else that frustrates me, bake biscotti. I haven't liked any homemade biscotti I've made because it's just too hard. It isn't light and crunchy like the stuff I get at the coffee shop, it's either dense and chewy or it's hard as a brick.
Anyway, King Arthur Flour has a recipe for "American style" biscotti. I just had to: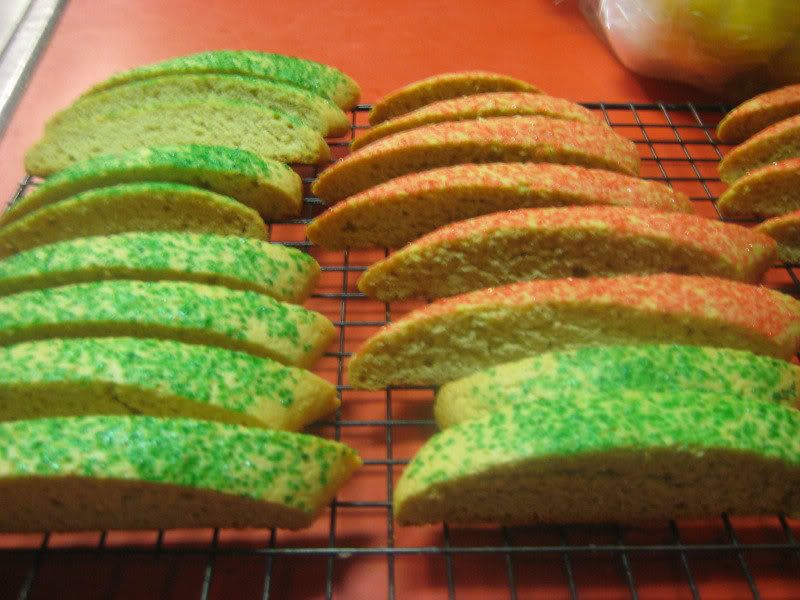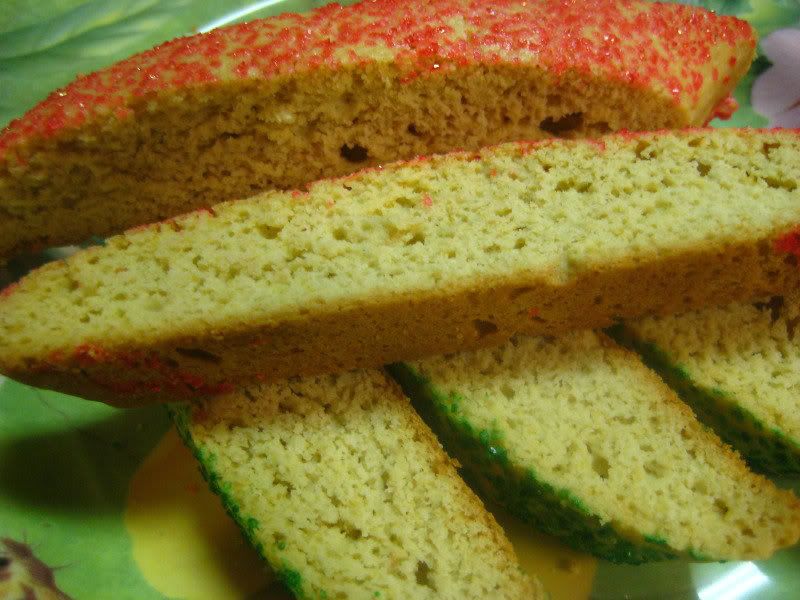 Lot and beholod, I finally found the recipe that I'll keep! It's light, crunchy, not too sweet. The instructions say it can be adapted and things can be added like nuts, dried fruits, chocolate chips. They can be dunked in chocolate or sprinkled with sugar. Mine got sugar, red and green because I'm out of plain white coarse sugar but I bought colored sugar for Christmas cookies, LOL.
Anyway, my biscotti recipe quest is over. My computer is almost manageable. My frustrations today seem to have been conquered, at least until the next time I try to log onto the new computer, LOL.
Annie