Backsplash idea to go with my vintage tile in my green galley
For those of you who have seen my kitchen remodel saga, we are finally at the stage where we have to seriously start considering backsplash. I was strongly considering ABB just to give me a break but it may be too much hassle with code and DH really wants it to be done.
Here is a choice that I kind of like but would like some feedback on.
First the vintage Stonelight Tiles from 1940s that I want to reuse

My long green galley with soapstone counters. We plan to leave it gray and unoiled.

This is the best view I have of the cooktop area. The holes are in the counter behind across the sink. I have a 36in induction and a 12in gas.

Hood- this is not my hood but it is similar. It is modernaire PS26. The color is darker and sort of matches the burgundy on the vintage tile. For the color pros, it is same as ilve burgundy.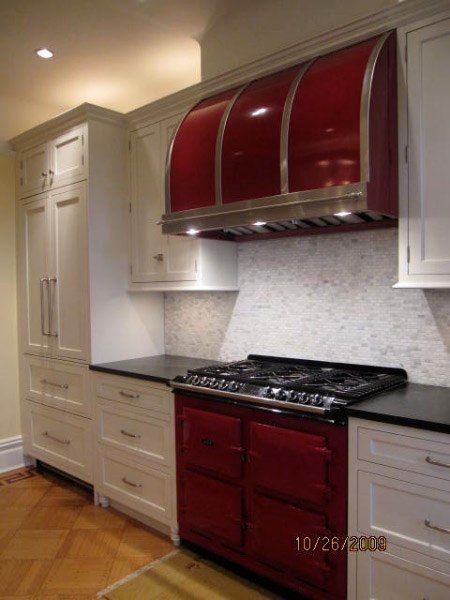 One more view of the tile with the cabinet colors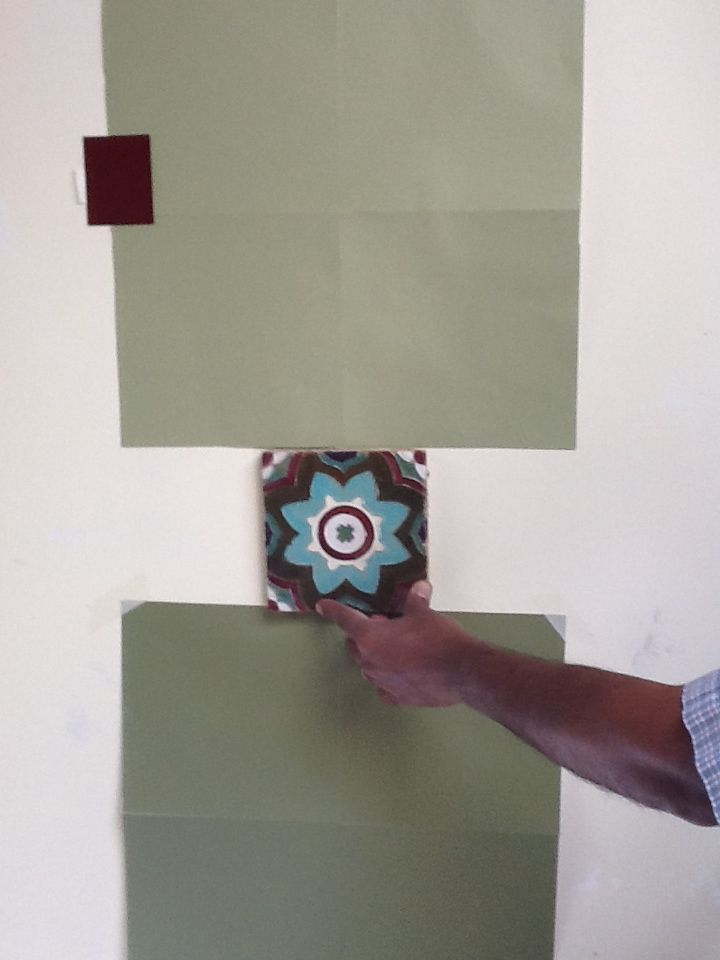 Backsplash tile option by Heath tile.There are 3 levels of glaze and 2 colors in this sample board. The grout is a dark grout. I love how it looks like leaves and twigs

Here it is with my vintage tile. I think the dark grout really makes it work with my vintage tile. I was thinking 4x3 in a panel behind the cooktop. The extra tiles can be used elsewhere or not.

The same tile is available in lighter shades and here it is with a light grout. I think the colors can be mixed up and I think dark grout works better.

OK folks - does this work even a little bit?