Should I add a mantel to this painT
Hi everyone! We are closing on a new house this week. The previous owner had great decorating sense, so not much will need to be changed. However, there are two large, floor-to-ceiling white painted brick fireplaces on the first floor. Both have no mantels.
Do you think we should shop around for a mantel to install? I would love to hang the tv here like they have, but hiding the wires would be nearly impossible. (The owners just have the cords wrapped around the back of the tv for staging).
Thanks!
Beth
PS - thank you for everyone who offered help on if I should paint my red dining room and kitchen for selling. I didn't paint, and the house sold in five days with multiple offers!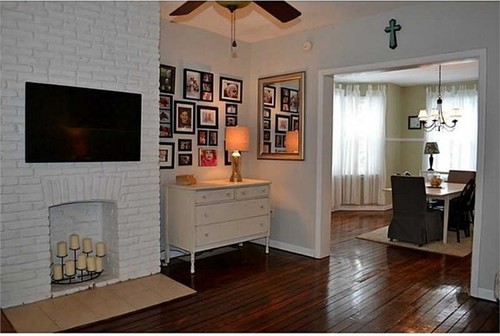 This post was edited by beths96 on Sat, Mar 22, 14 at 8:31