Snow, night pictures, high ISO
Konrad___far_north
January 15, 2011
Since it's snowing again I wanted to practice more night shots with my Canon 7D...I put it to a high ISO 6400 setting and low shutter speed and flash on to capture the winter, snow flakes makes it stand out more this way. At minus 25C temperature [-13F] you don't want to stay out too long.
All hand held.
This is at a small park, ..not far away
..
Front of house, back light from the street lamp.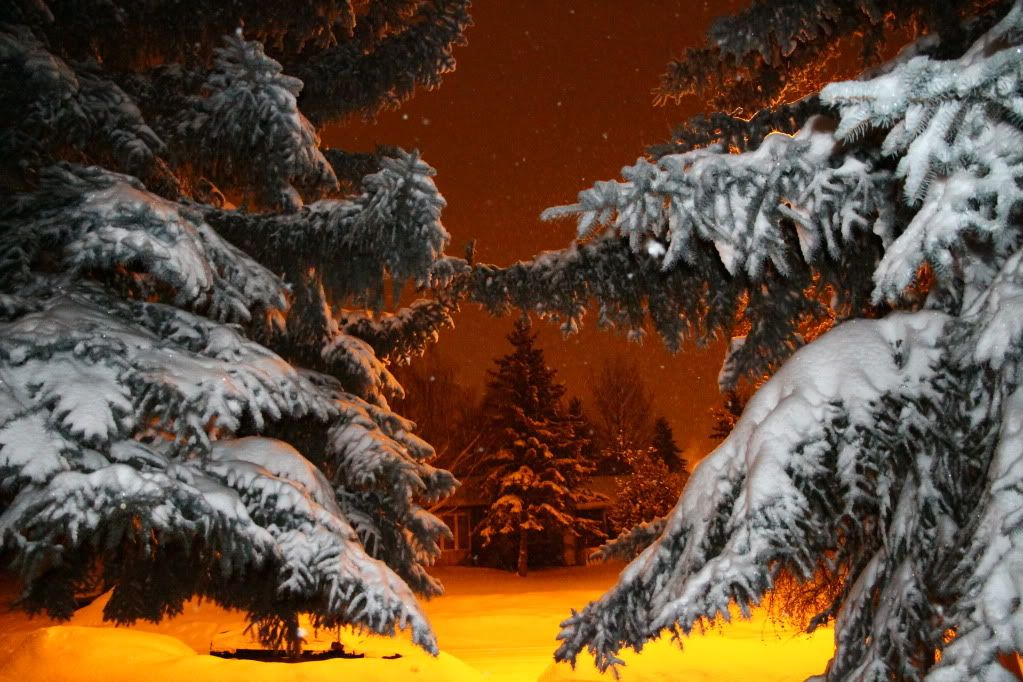 Konrad