piggy pics
Ninapearl
February 22, 2012
little arnold ziffel, he has to be just about the funniest pet i have EVER had! he has a perpetual dirty nose because he spends every waking moment rooting for that last piece of popcorn he is just sure is buried in the sand!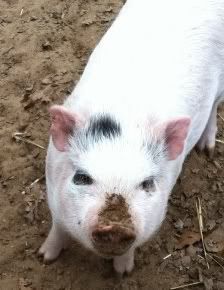 i have discovered that unlike porkahontas, who prefers her pellets soaked just a little bit, arnold likes his meals made into a soupy gruel. i use warm water with a little cranberry or apple juice. arnold usually finishes first and then runs to her bowl to see if she left anything for him to clean up. mind you, she is still eating and like a polite pig, he doesn't push her around or try to get her away from her bowl, he just runs circles around her and squeals as if he hasn't eaten in months!
after they both finish, i fill their bowls half full with the rest of the warm water/juice mixture and they suck that down as if they have just traveled the desert and have found water for the first time in weeks. and then, it's nappy time...
i swear, i am almost afraid to touch him. i am afraid he will EXPLODE!! LOL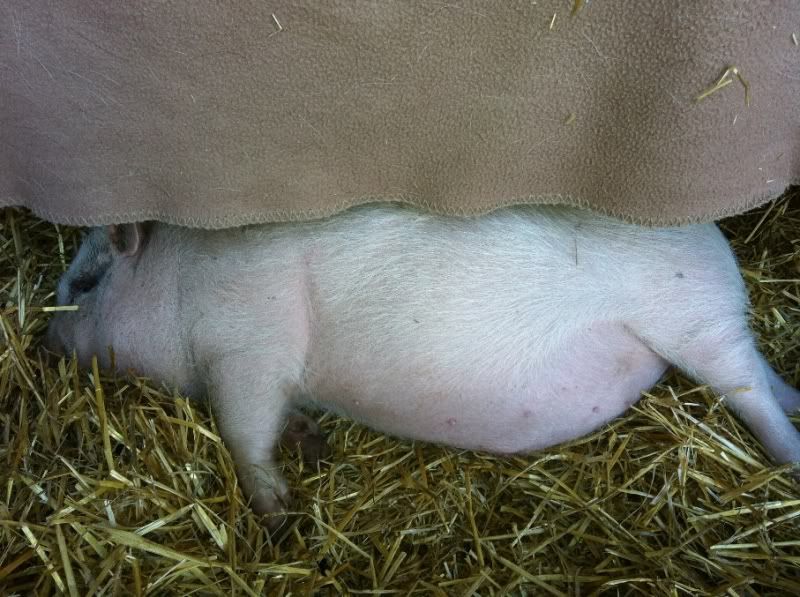 i am pretty sure arnold is dreaming of, what else...MORE FOOD!