Our mountain cabin kitchen is finished!
splitrock
February 28, 2012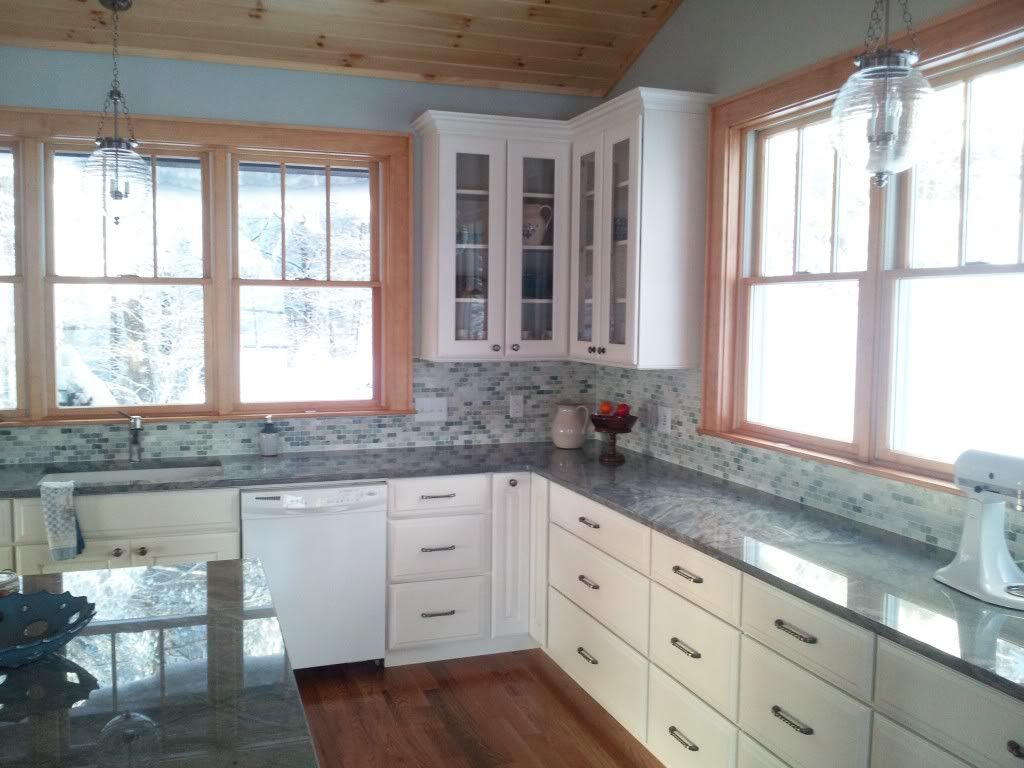 Last winter a compression fitting popped open and flooded our mountain getaway cabin. Well, the cabin is really more than just a weekend place. It is our future forever after (retirement) home, and the center of many family celebrations. We were so crushed at the loss. The entire house had to be ripped out to the studs. We took the opportunity to add on a new kitchen, using the space from the old, very small kitchen as our new dining area.
Many design decisions were based on budget and others on my nemesis, arthritis. It took a year and was difficult, because we live and work almost 4 hours away. I asked opinions from my family, but it was the wonderful people on GW who were of most help to me. Forgive me for not saying so before this. Without you I would have been really unprepared for the many decisions, compromises, and joys of designing a kitchen.