Input on Paint Colors Appreciated
Hello,
We recently finished putting on new Hardie 5 1/4" siding and Nichiha pre-finished fiber cement "maple" cedar shakes in peak. We painted body of the house Sherwin Williams Quiver Tan and trim Dover White. We like the house color and white trim but are having trouble deciding on final paint color for gable accents and shutters.
To break down our questions:
- which color to paint the gable ends of the peak that support roof (currently black color).
- whether or not to keep the shutters (pic 1). If so, which color do you recommend?
- what color to paint gable vent (match gable ends/shutters or house color?) pic 3
Pics below are of the siding/painting in progress with shutters on/off and with gable vent going from dark brown to tan house color.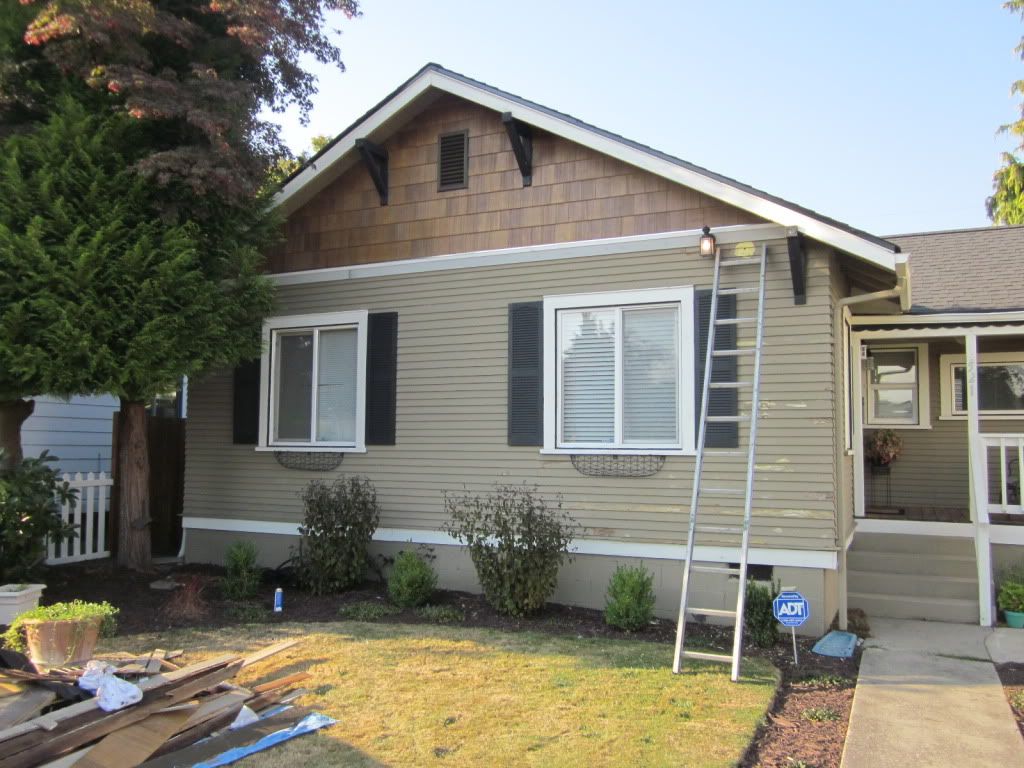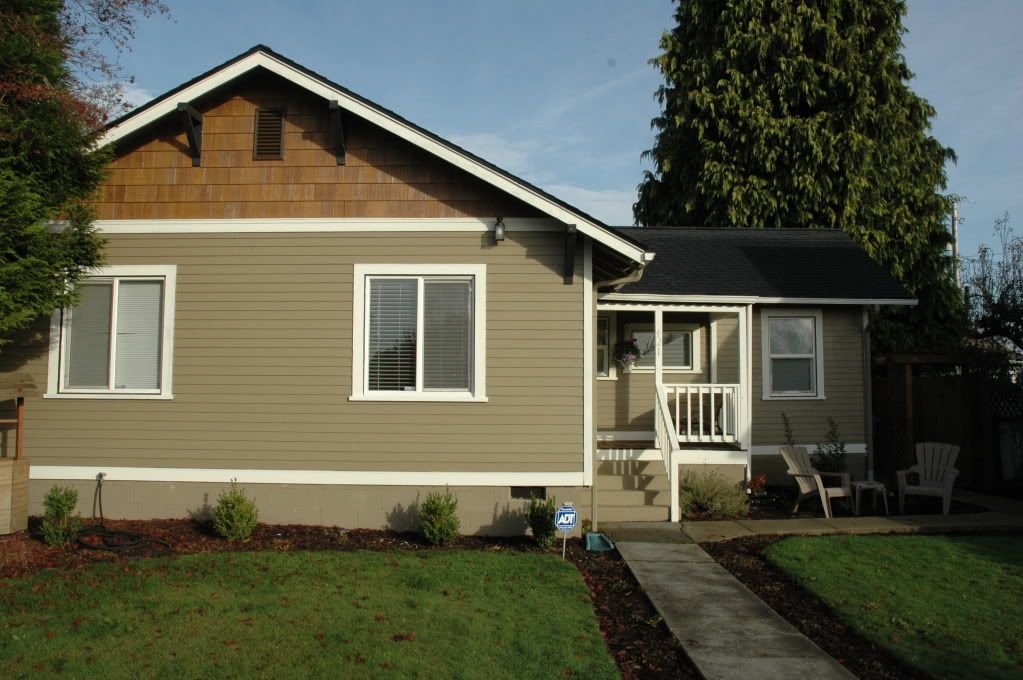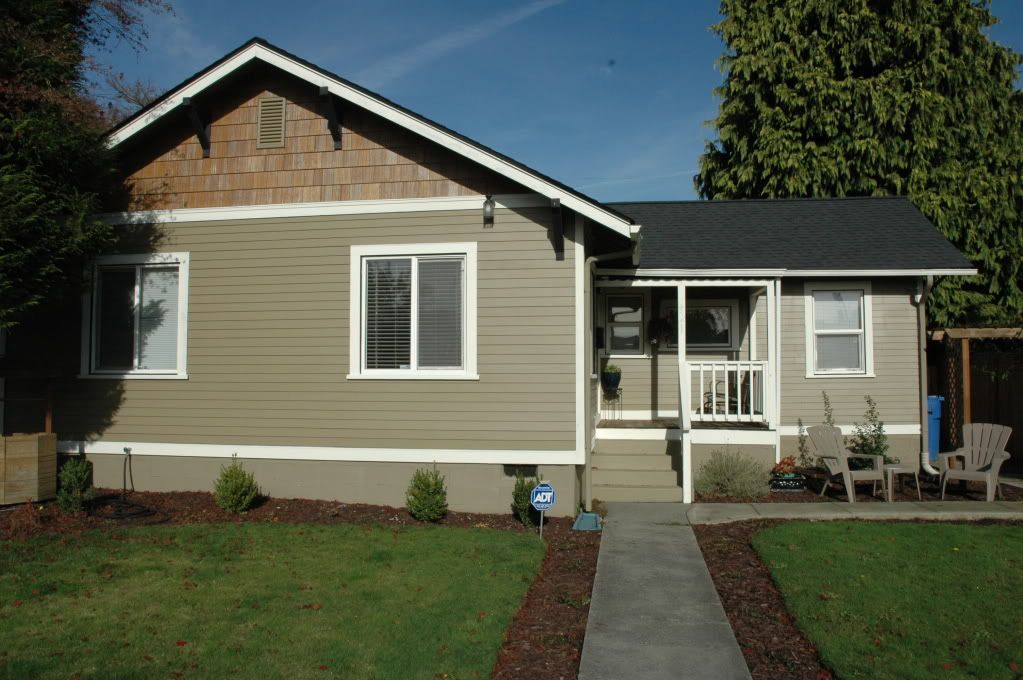 Thanks!