Security Door and Entry Door color
peace_rose
November 3, 2011
We just installed a new exterior door and plan on installing a security door, too. I'm torn whether to choose white or black. As you can see, the house is blue (BM Denim Wash), with white trim. Here's a picture from Halloween night: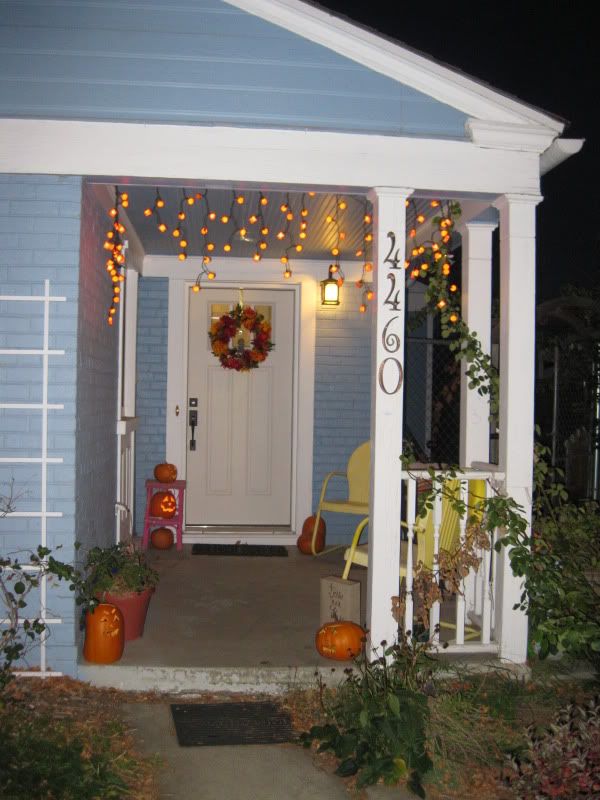 I personally like black security doors better, but I'm wondering if we should stick with white because the trim on the house is white, too.
I'm also pondering if I should paint the entry door an accent color, perhaps a shade of red or green? The Denim Wash is rather bold, so I don't want it to all end up looking like a carnival. So thinking about all this together, what would you do?
Here's a picture of what's behind the front door:
And from another angle: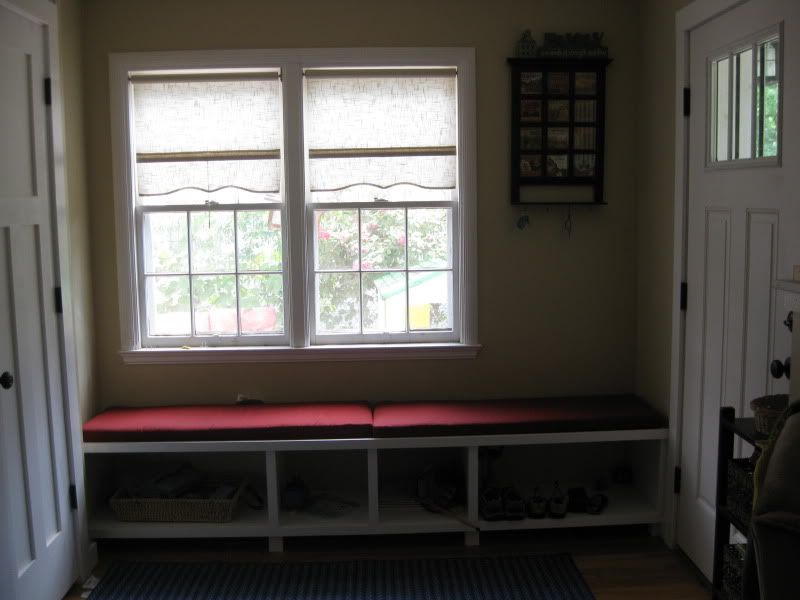 And the exterior during the day: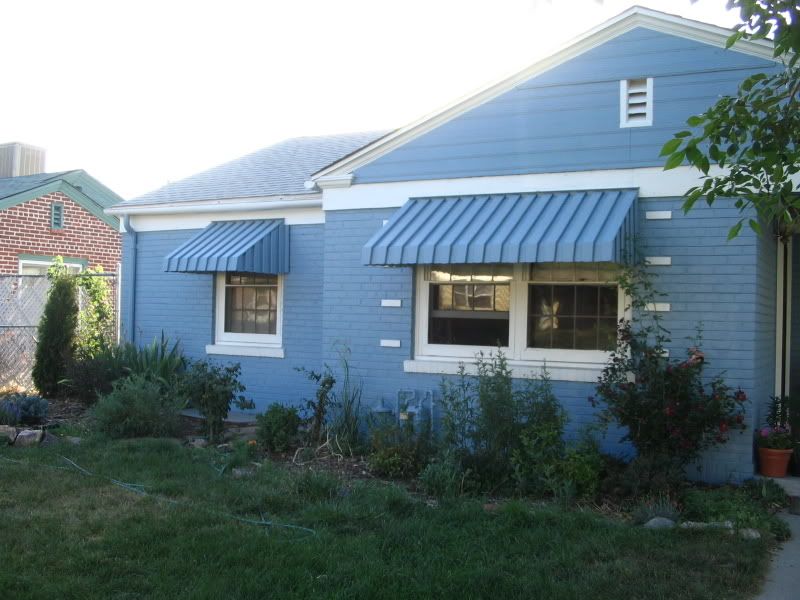 I've got a cottage style going on, but everything is a work in progress. Thanks so much!