Kitchen-Family Room Complete Rebuild (Part 1)
schicksal
February 13, 2014
Small disclaimer - we are about 8 weeks out from finishing the project, which the planning started for last May and demo on July 4th. I'll try and add a new update every day or two to keep things going.
When we bought our house in 2011 one of the things that we knew we were going to do was redo the kitchen. We also knew that we want to stay here, so the work will be done to our tastes and not geared towards resale like the kitchen I did in our old house in 2010 was. We're also in luck because we have a designer in our family who's willing to help out over email so we didn't have to go at it alone. As long as I can lift it, I'm the source of all labor. Our completely unrealistic goal was to be done by Thanksgiving (HA!).
Everything makes more sense knowing a little about the place. The house was built in 1959 and an addition (family room, M BDR, Bath, 1/2 bath) was done in 2002. It was once sort of MCM in style but all character was removed decades ago and the previous owners tried to make it look more Victorian. The kitchen had a major remodel in 1979 and cabinets were painted white, the floor tiled, and a second layer of formica added when they did the addition. Here's how the place looked before the big hammers came out.
View from the hallway leading to the bedrooms (dining room opposite the arched doorway)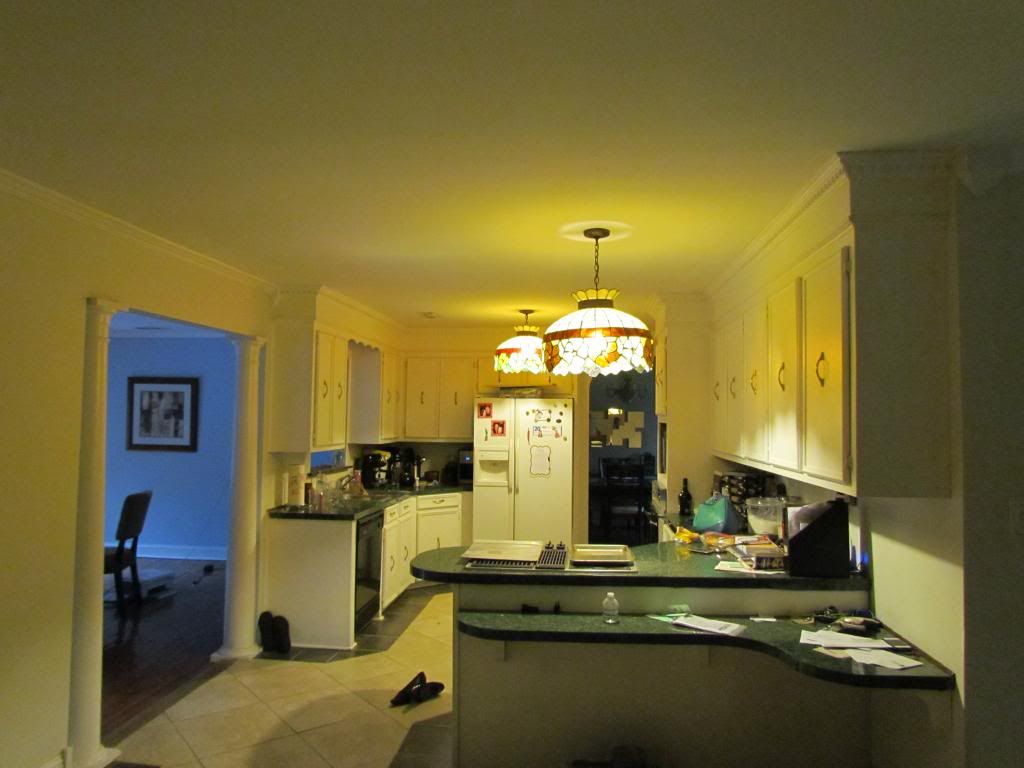 Looking back from the arched doorway. The large opening was once a sliding glass door to the back yard and the empty corner of the room was an eat in area with a window.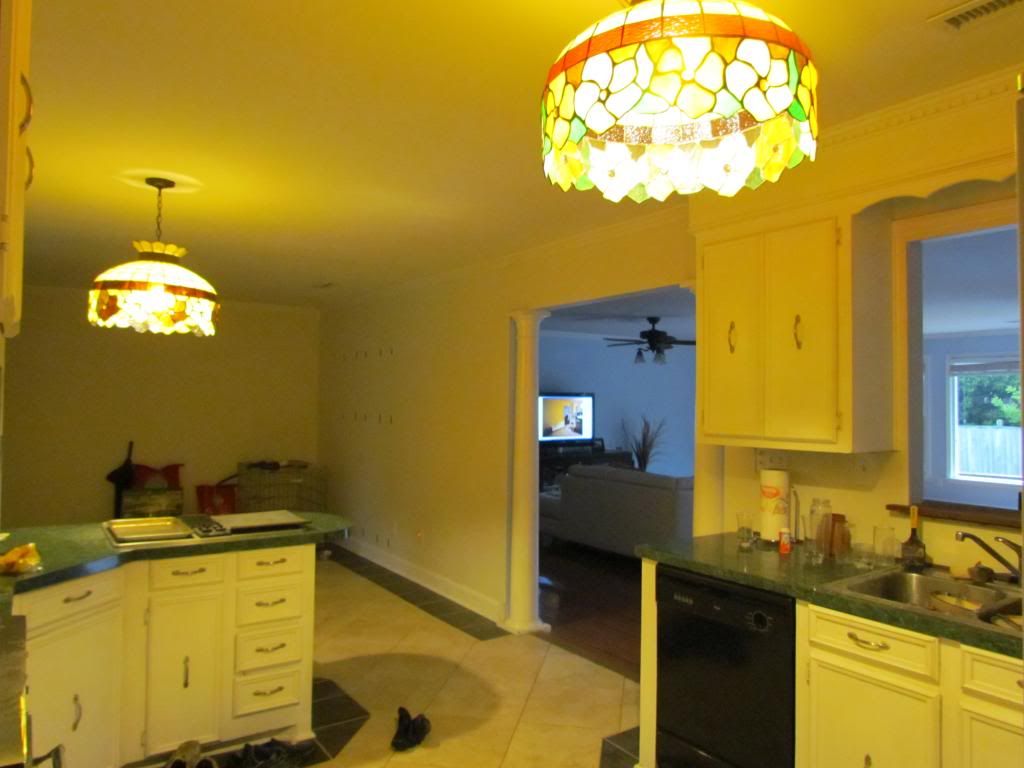 Looking back towards the kitchen...

Awesome peninsula.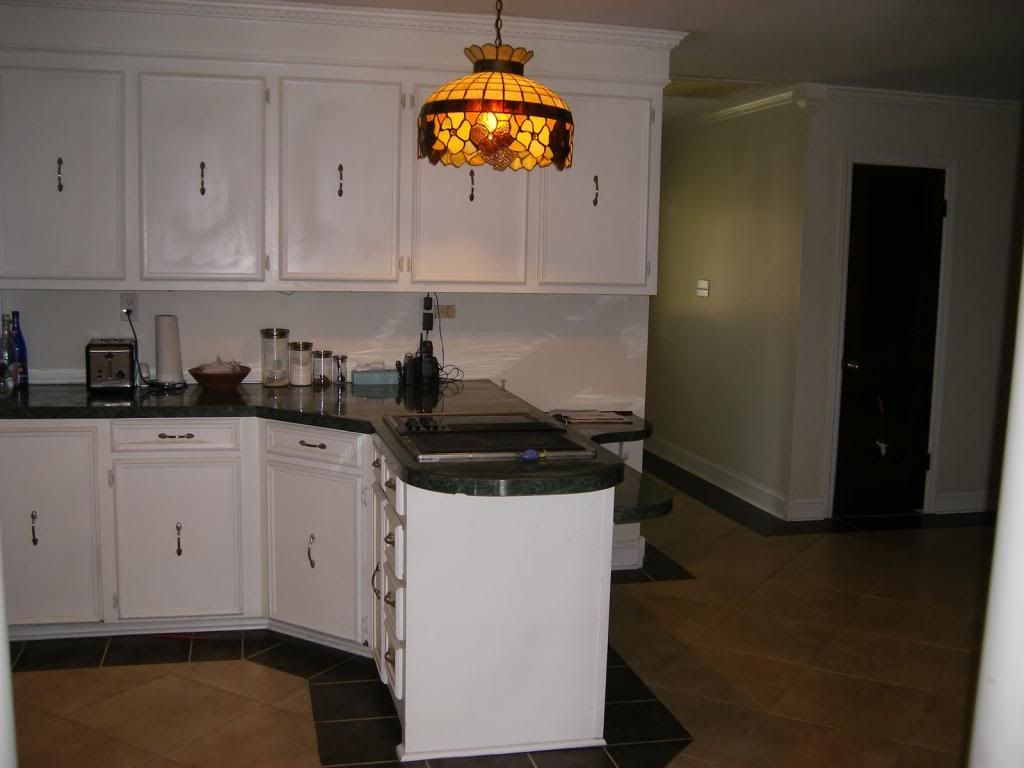 And another shot from the family room. The plan is to raise the ceiling in here since it's a huge room with only 8 foot ceilings, which makes it feel much smaller. At least it's no longer Barney purple like it was when we moved in.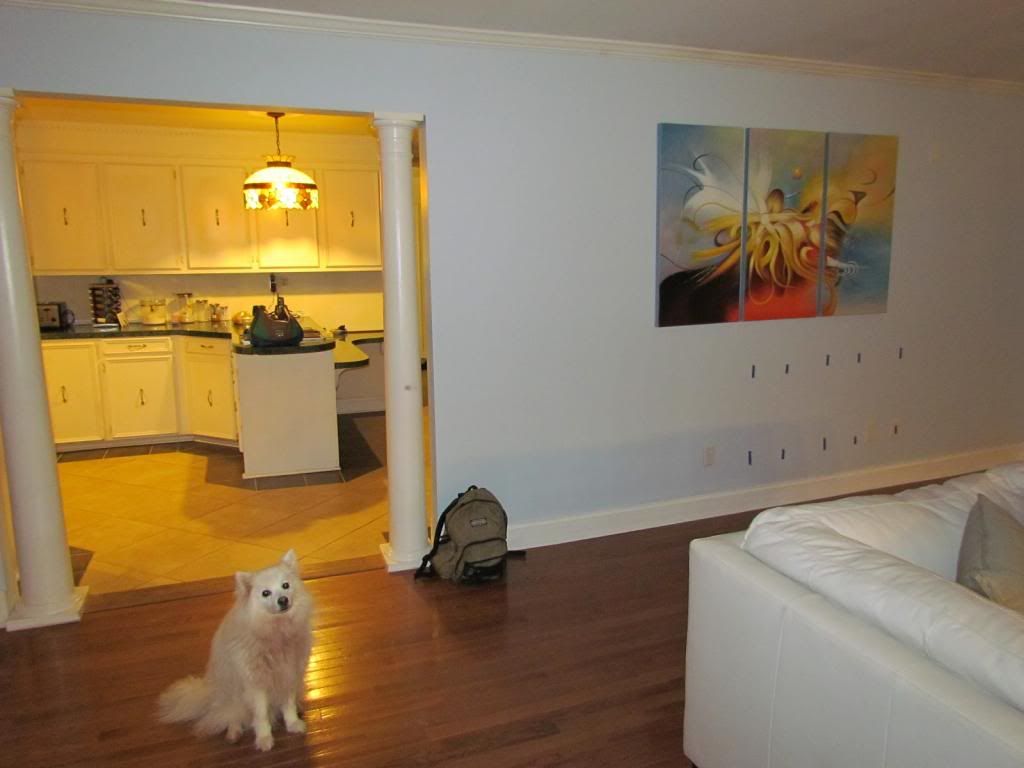 This is the breakfast area. Previous owners had a full bar in the area and the reason the outlets are so high are because there were neon beer signs plugged in there.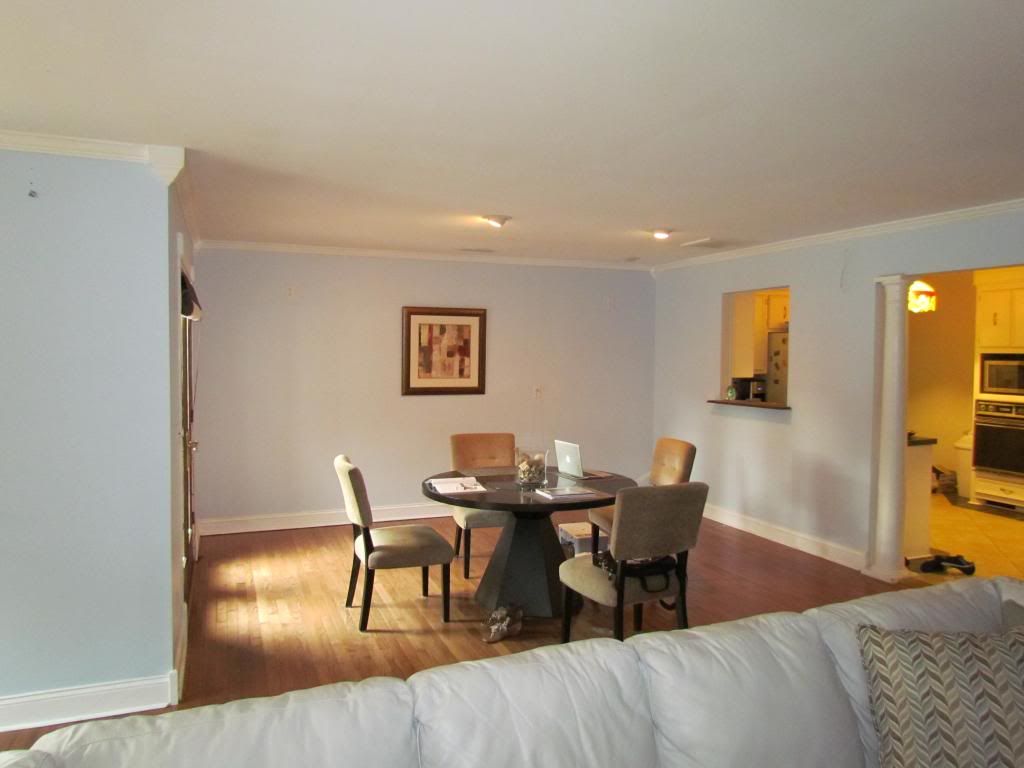 Just for laughs, here's our first Sketchup model for the new layout. Let's just say it's changed slightly since then.

By the way, the floor felt a little funny in the kitchen but the inspector said that the wood down in the crawlspace was just dirty. This is my 6 foot level in the middle of the kitchen (a 12 foot span). I think something is going on down there...