Exterior colors clashing with interior- front door?
olivesmom
February 15, 2013
I've recently painted the interior of our newer construction home a taupey-greige and we are having new painted white baseboards, window casing and wainscoting installed. Furnishing are neutral and I like to add color via seasonal accessories. I do have a few red accents and we've ordered this large red cabinet for our living room.
I am also thinking of this console table for our entryway.
The problem I'm having is that our front door is an eggplant color. I like the color and it works with the exterior siding and small amount of stone, but it clashes with the red. And it bothers me that the exterior color scheme will not be in harmony with the interior. The front door is being replaced and so I can change it, just not sure what to change it to.
Here is the from of our house, the photo was taken pretty late on an overcast day amd looks quite dark. I'd say it isn't that dark in real life, but perhaps something brighter would be better.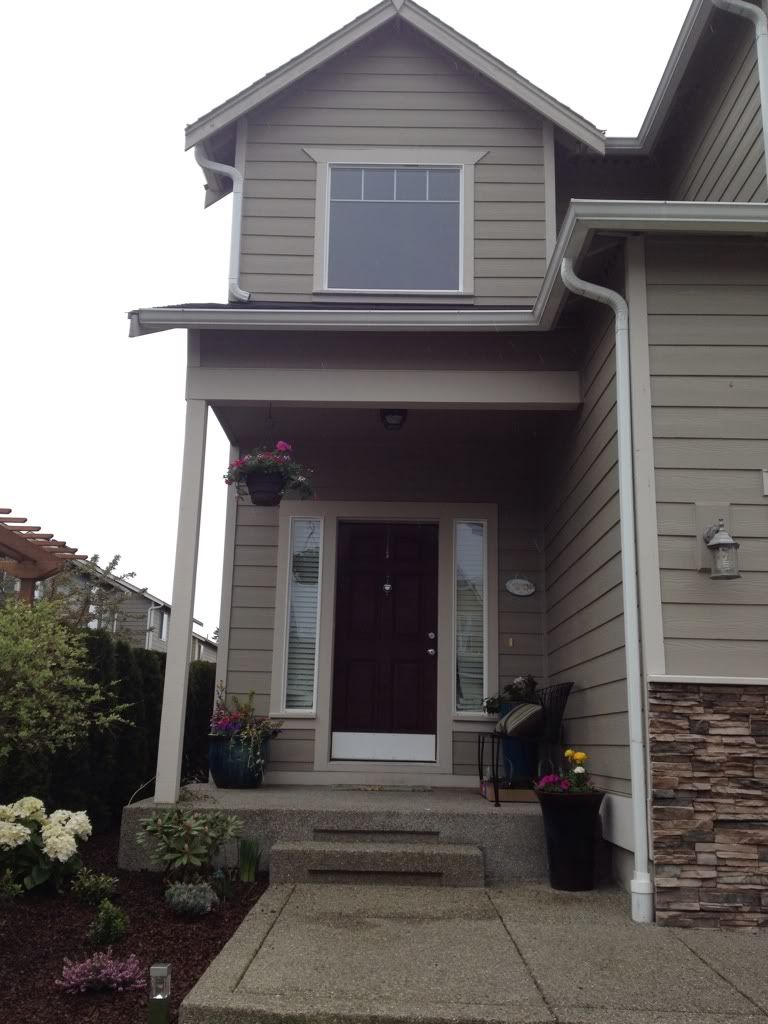 We are going with a more craftsman style door and we could do a wood door with a stain, although it would be more expensive. I think I'd prefer to have a painted door. I like black doors, but it would be too dark and I think I'd like something more colorful.
Any suggestions? Or should I not worry about the exterior door color vs interior color scheme?