Large Reach In Pantry Pics - 55" Wide by 90" Tall
Here are some pics of our large reach in pantry. I just thought I'd share it for organization ideas (and because I just redid my labels!). It has 5 shelves that are about 18 inches deep. The shelves are generally 13 inches apart (except for the unpainted one my husband added at the top to create tray storage for me). The top shelf has 20 inches of room and the bottom shelf (from floor to first shelf) has 24 inches of room. My husband added the light rope and an outlet for the wine fridge. We added the Elfa door racks originally to store wraps and dry goods but I decided later to use them for prettier items instead.
Here's a very old "before" pic.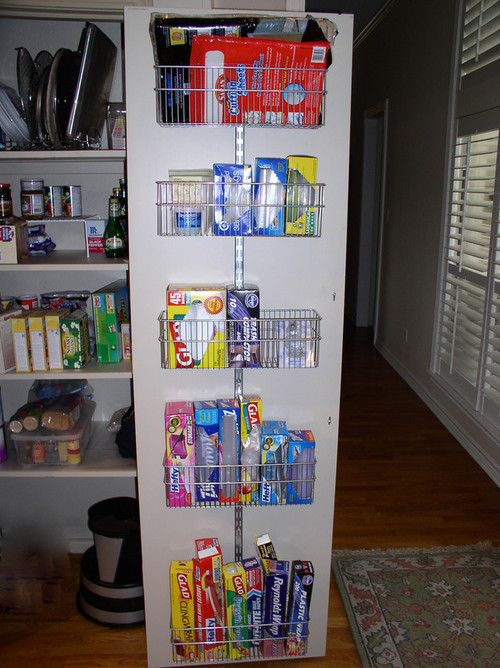 This post was edited by kiko on Sun, Feb 24, 13 at 19:48