Queen Anne chairs, yes or no?
lodalady
February 14, 2013
We moved into this house four years ago and I've been shopping for living room chairs, to replace the ugly recliner and rocking chair in front of our 10' window, since then. The living room is sunken, and the ceilings are 9' tall. As you can almost see in the photo, our love seat (and sofa) are approximately 36" tall. I have found Queen Anne Style Wing chairs ( spice) at Macy's. The chairs narrower than the recliner, but are 45" tall. Is that okay? The room is not as narrow as it appears in the photo.
I want to replace the trim as well, with oak trim, but I'm waiting to sneak that in when we remodel the master bath.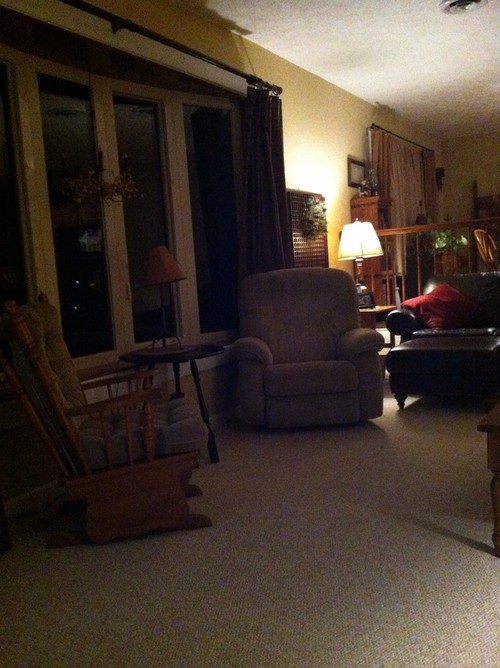 Here is a link that might be useful: Hillsboro Queen Anne
This post was edited by lodalady on Thu, Feb 14, 13 at 21:28