If THIS was your kitchen..
paintedpeggies
February 1, 2013
What would you do to it? I hate the configuration, flow, materials...it needsto be lightened up.
The fridge needs to be moved...you can't even open the door all the way!
Maybe to the adjacent wall...move the island...extend the counter on the sink wall...
Here is the other wall across from the island, when you first walk in the kitchen. I think it is screaming for a pantry. The desk is not there anymore.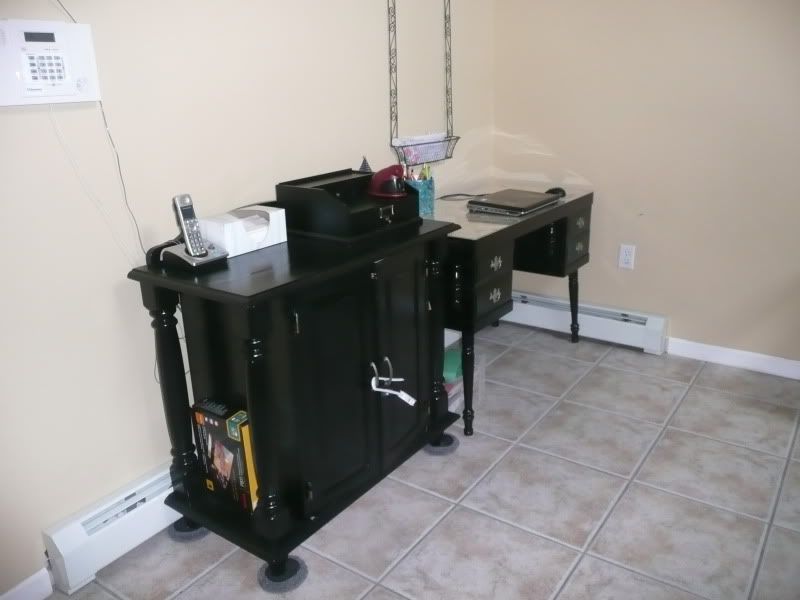 Thoughts? I am overwhelmed!