Part II of my LR - a new table & lamp choices
Today I bought a table to use between the two plaid chairs in my new LR arrangement. It needs a little help with the finish on top, as you will see in one of the pictures, but for $65 for a walnut Baker table, I think it was a pretty good buy. Now, I'm trying to figure out which lamp and shade to use on the table. Here's what I have to work with, so far. Do you like any of these or should I keep looking?
Here's the new table between the chairs with one of the lamp choices.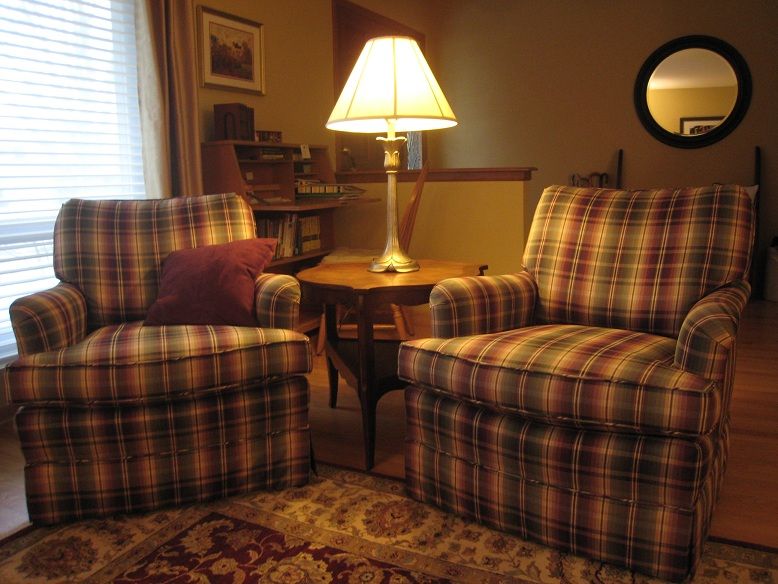 Choice #1 - brushed brass with a straight shade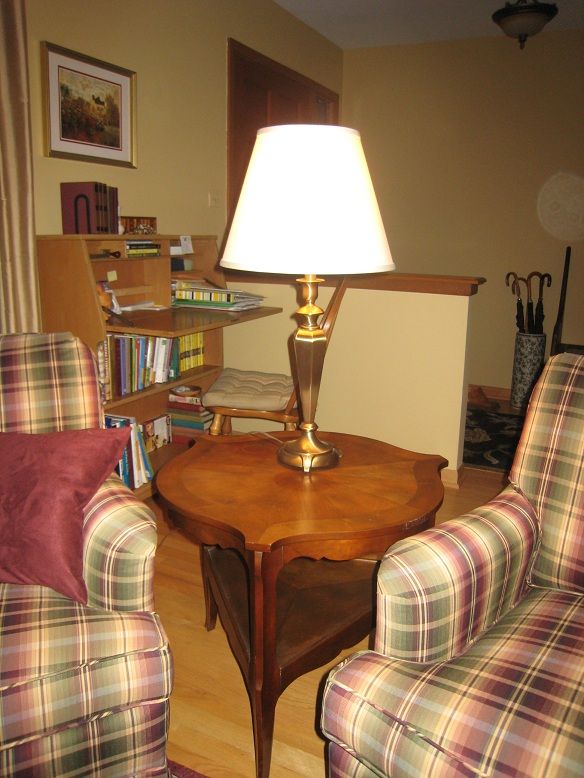 Choice #2 - green lamp with drum shade

Choice #3 - scalloped lamp with bell shade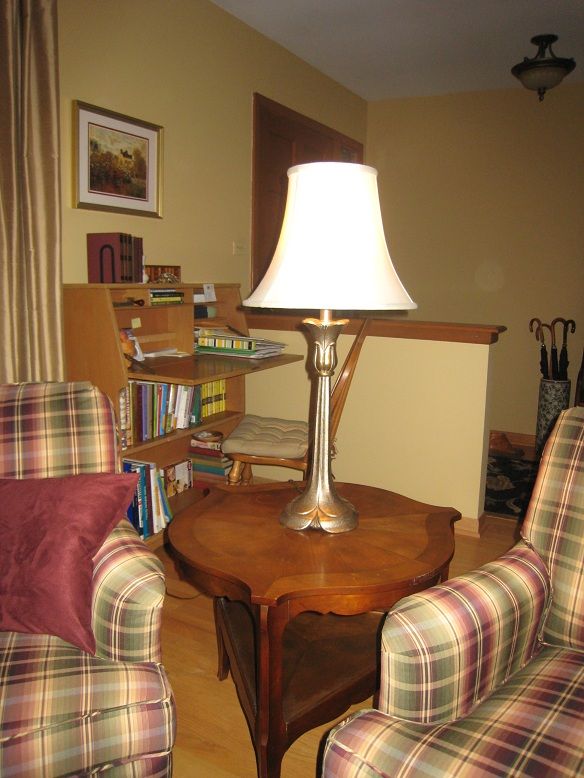 I also have a picture of the scalloped base lamp with the straight shade.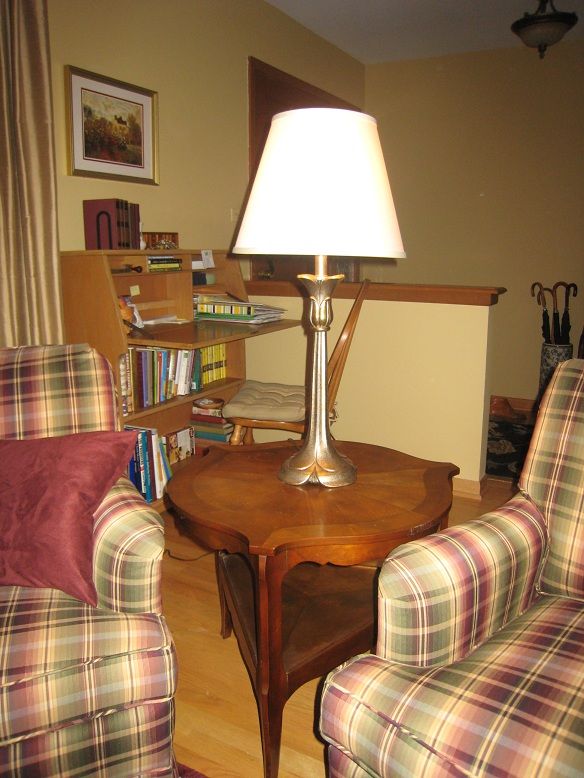 One more picture, showing the base of the brushed brass lamp. It is the same shape as the table. Is that too much of the same? Also, this picture shows the problem with the top of the table - a darker circle and some rings. Any ideas of how to fix those?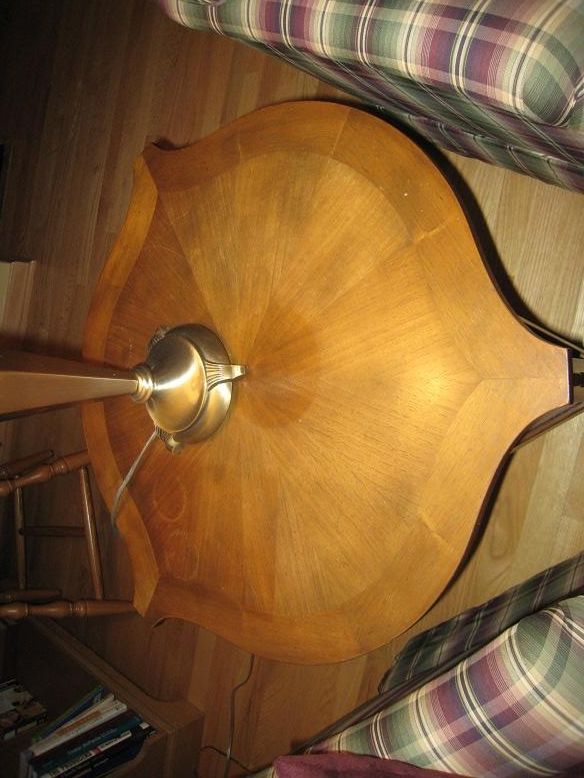 Sorry it's turned. It wasn't that way when I resized it.
Thanks so much for all your help!