TG It's Over (warning, pix heavy!!!)
There have been several threads and many posts about various Turkey making issues.
I decided the last minute to change my TG preparations (no sous vide, LOL) I was originally going to make goose, I changed to make turkey instead to show:
1. It is not difficult to cut a rock hard frozen turkey in half. (please see my video below)
2. It is not difficult to roast half a turkey.
3. It is easy to brown a turkey.
At $0.49 a lb, I invested in two frozen turkeys. Obviously it is not a good idea to thaw and refreeze a turkey, so I used a reciprocating saw and in less than ten minutes, I cut the 18-lb turkey in half.
No one likes a pale anemic looking turkey. Several of you were saying that in a toaster oven, the turkey is not browned very well. You can brown a turkey very easily. Just braise the turkey with a marinate which has two table spoons of dark soy sauce mixed in. The picture shows how nice the turkey looks even BEFORE it is roasted.
How do you make the turkey juicy and moist? Forget about moist meat if you put the turkey in any high temperature. Any meat cooked at 212 F or higher is way overcooked. I put the half turkey, completely frozen, in the oven set at a constant 175 F for 7 hours. Let me tell you, the entire bird was truly tender, moist and juicy, that I don't need to convince you, because no part of the turkey was cooked over 175 F. But what about the skin?
On the same day there was American Test Kitchen showing how to make a "perfect " turkey. I think they were lying. I don't consider a turkey "perfect" that is partly overcooked. They said the skin was crispy, the video clearly shows it wasn't. The skin was very nicely browned, but far from being crispy. Honestly, I have not seen too much truly crispy skin done on a turkey by many people. May be those who deep fry turkeys can.
To make the skin crackling crispy, I took hints from the famous Peking duck method, and the skin came out Peking duck crispy. :-)
The bread was a wild rice bread. Thank you Teresa! It was very good, not according to me. But I think I should have used more wild rice flour. I was not too sure.
No pictures for a few other dishes I made.
Happy Thanksgiving everyone.
dcarch
9 lbs + 9 lbs
Turkey browned while still frozen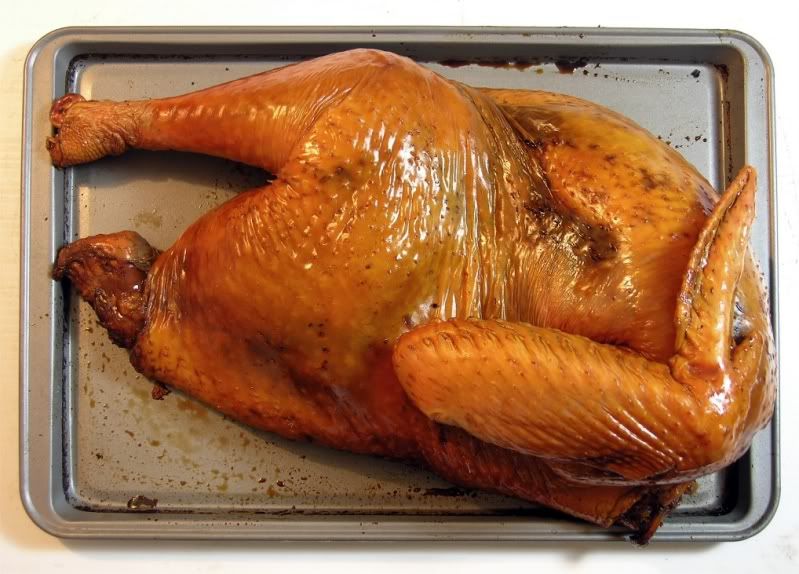 The Better Half
Home-Made Persimmon ice cream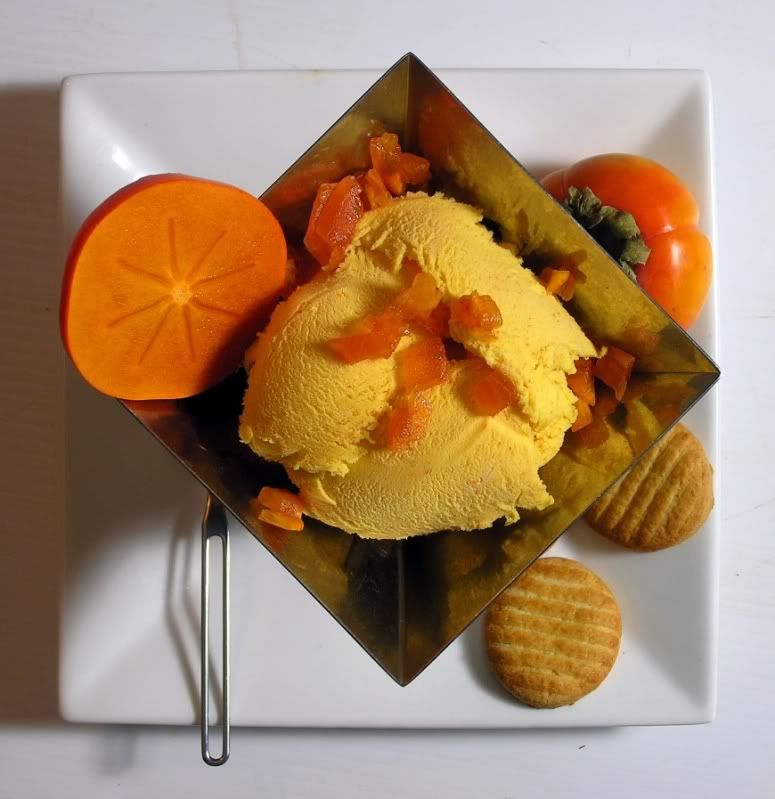 Wild Rice bread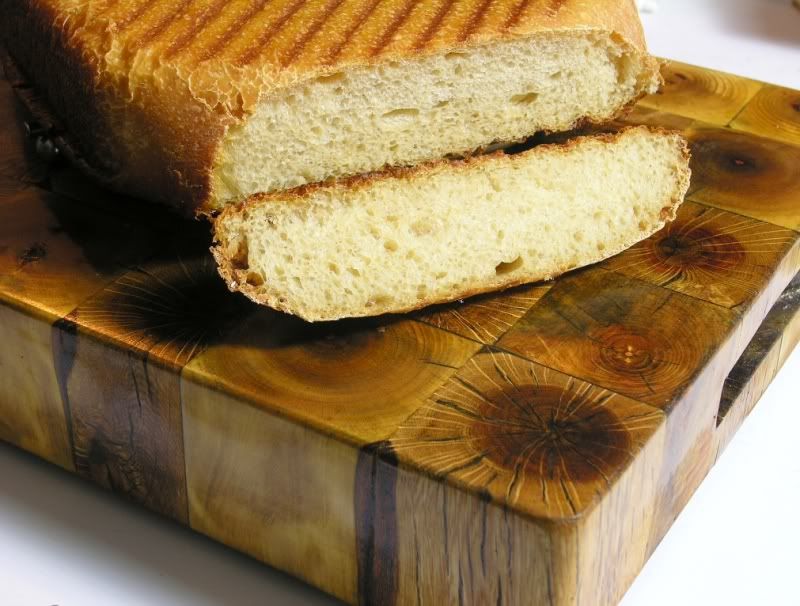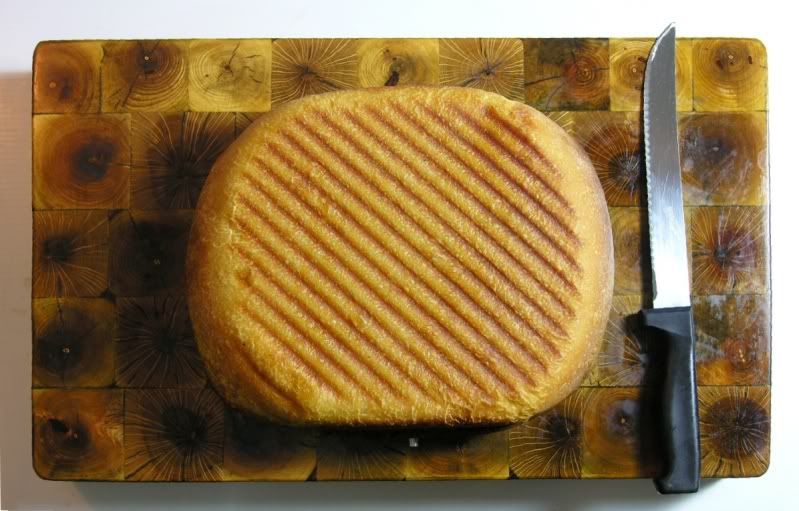 Mashed potato with chestnuts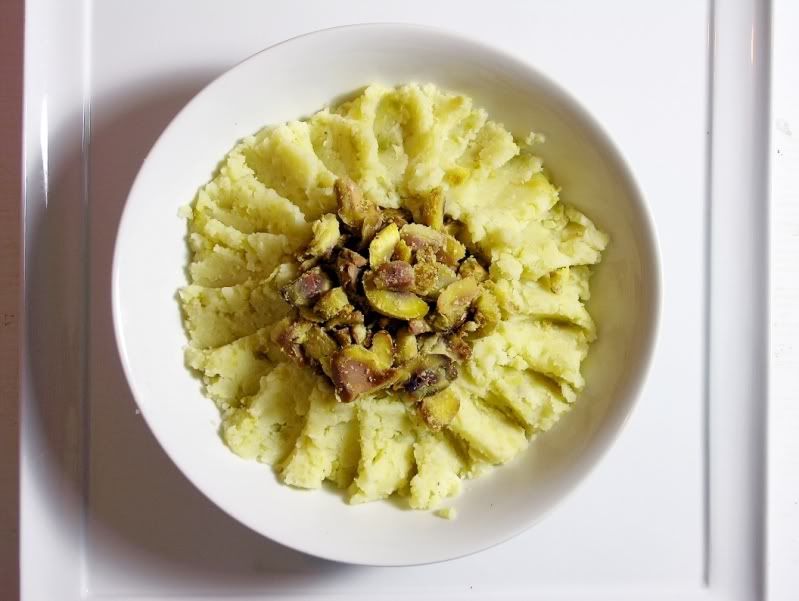 Mashed Satsuma Imo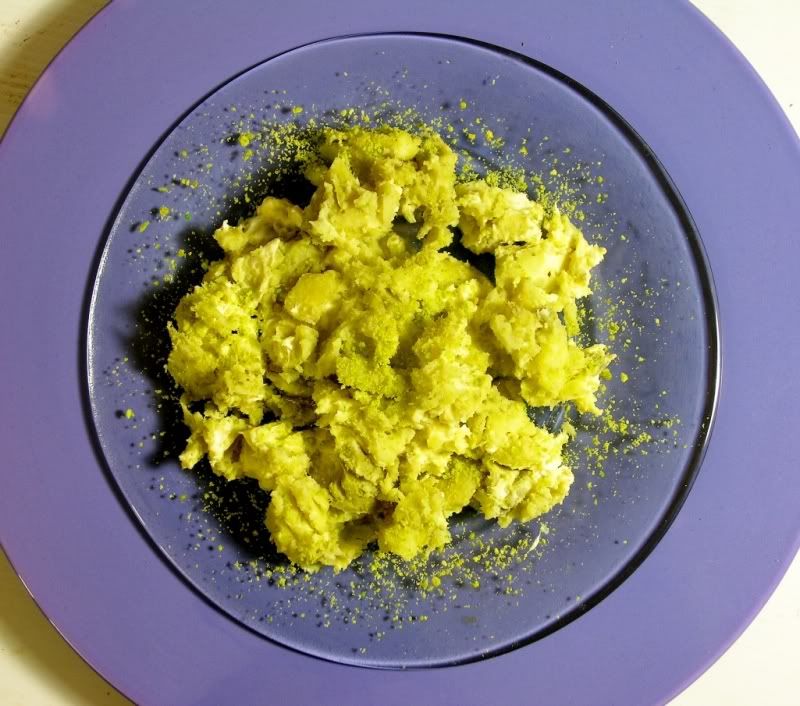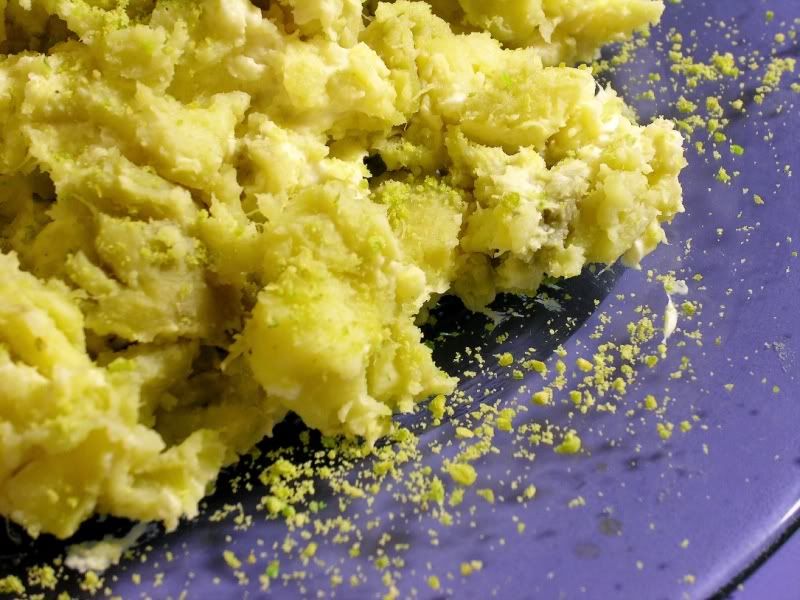 Here is a link that might be useful: I saw a turkey