Please help me paint my new modern house
We are building a modern style house and I need help deciding on paint colors. I will say that we like natural, neutral colors. I know that sounds really boring, but we currently have a golden yellow house, and had a canary yellow house in the past. Now we want something nice and neutral that allows the stone, architecture and landscape to shine.
Here is the front of the house. Stone will go on the 2-story wall marked, as well as the column to the right of the door.
This is the stone. It has hints of gray, taupe, beige, bronze and green.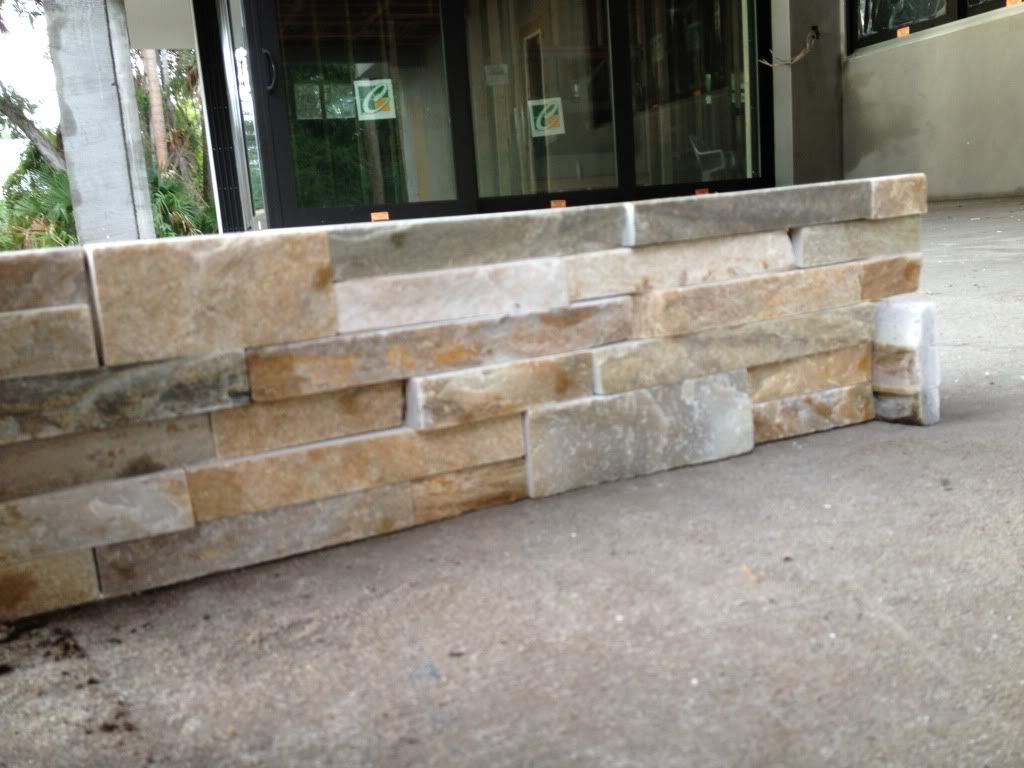 Here is a pic of the back of the house. The 4 columns on the patio will also have the stone.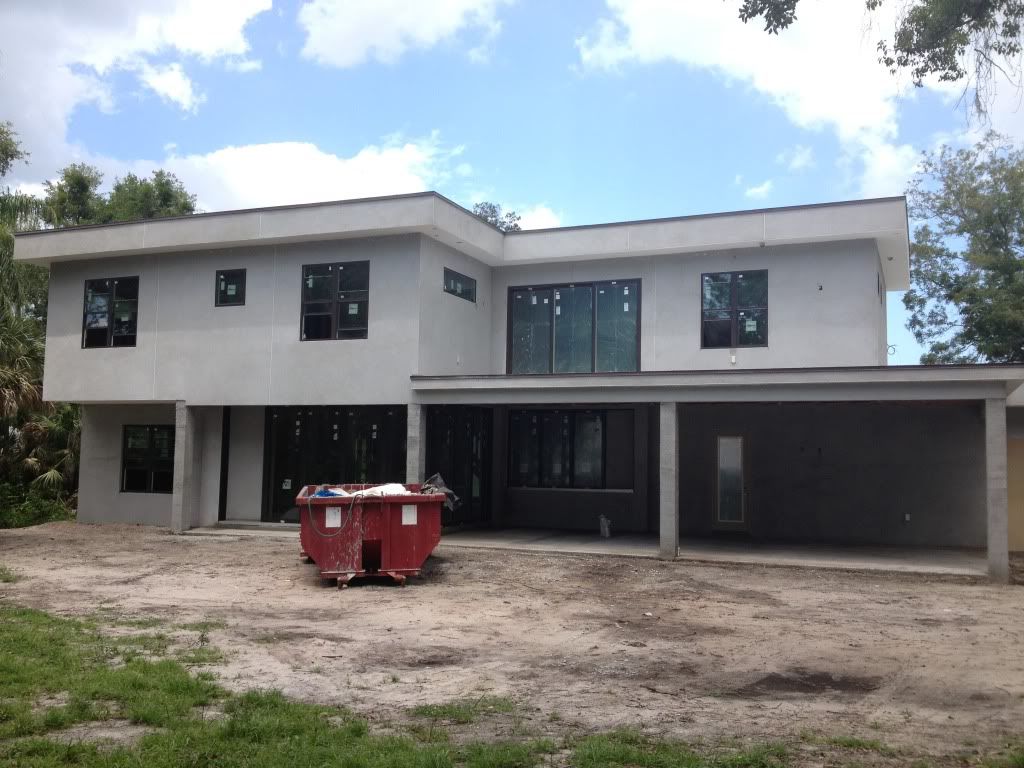 I'm leaning towards a light/medium base color (it's Florida - and it's HOT), a medium/dark accenting color (maybe on the 2nd story), and a dark trim. Problem is the colors I like tend to turn on me next to the stone.
Planning to stain the front doors walnut and paint the glass trim to match on the doors.