So confused on my floor decision!
I've been to 3 floors stores and I come out wanting something different than I thought I wanted going in. If I was absolutely certain what I wanted, they wouldn't be able to sway me. Since I'm uncertain, it's not hard to change my mind. I really like the way wood (engineered) looks, but I've never had wood, so it scares me a little. The most important thing for me is low maintenance. For that reason and since I have dogs, I've felt like tile is the best option. I've been thinking of going either with a tile that looks like travertine or a tile that looks like wood. Two of the floor stores asked my reasons for going with wood look tile instead of real wood. When I told them it's because I have dogs, they said there's no reason I can't go with wood. One guy took his car keys out and rubbed it across the engineered wood sample to show me how tough it was. At the first store, I gave the guy a scenario that I had last week. I have a 14 year old pug whose back legs don't work very well and she fell butt first in her water bowl and water went all over. It was at that time that I decided tile was the best option. The first floor store told me if it had been wood and I wiped it up right away, it would be find. After I left and gave it some thought, I wondered what would happen if I wasn't home when it happed. At the third store, I gave him the same scenario and he said if would be fine if it sat there for 3 or 4 hours. Is he telling me the truth or just trying to make a sale? If I go with wood tile, I'm not sure I've found "the one", but here's a couple I found today:
The one on the left. It has a wood look, but is a wider tile than most of the wood ones. Underneath it is one of the tiles that looks like travertine.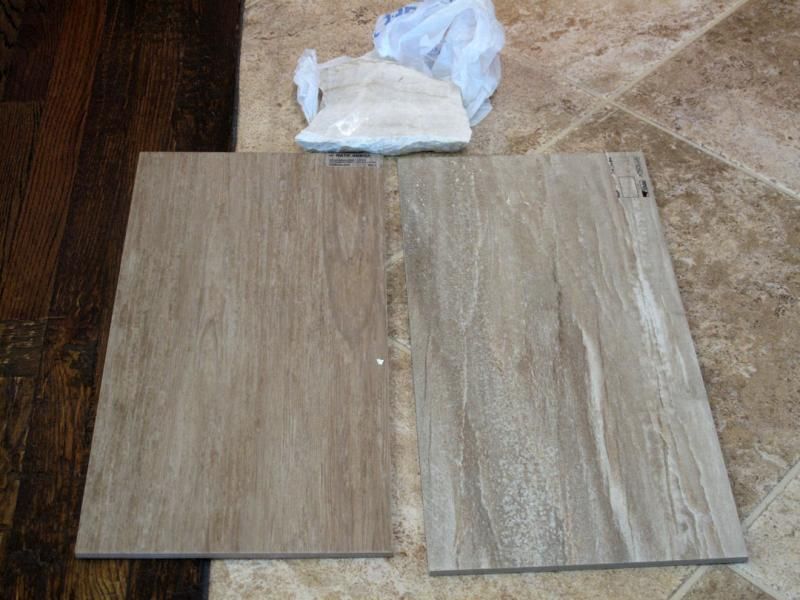 Wood tiles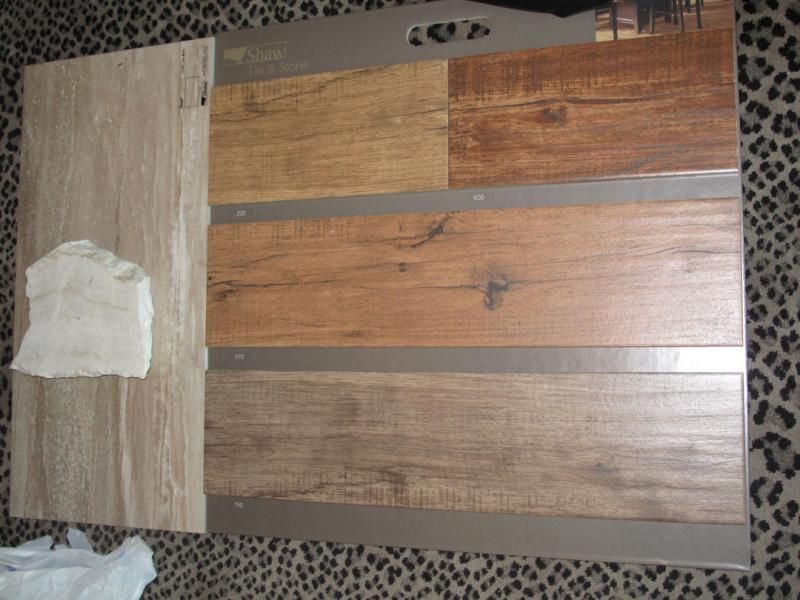 This is the wood floor that has me reconsidering wood.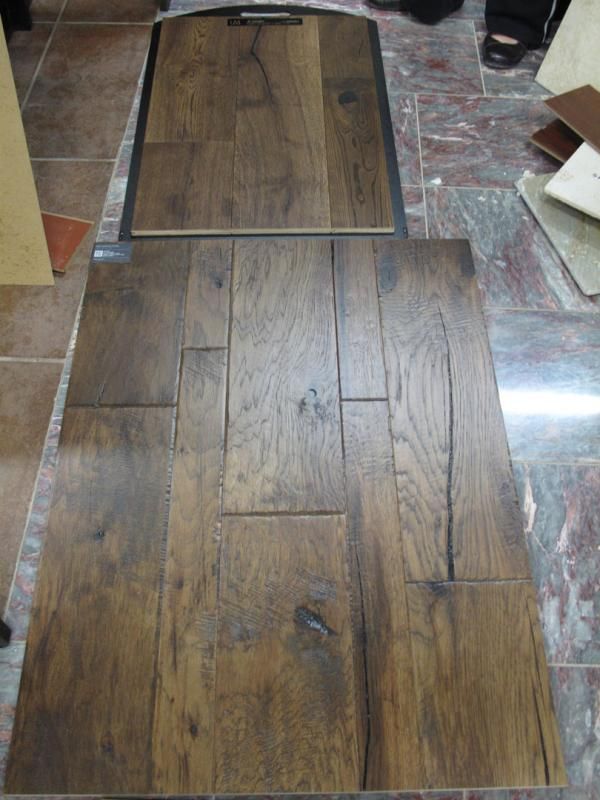 Here is a link that might be useful: Regal Engineered Hardwood
This post was edited by msrose on Sat, Feb 22, 14 at 18:38